Kindergarten worksheets are a fantastic resource to help parents and teachers reinforce lessons to children. They are quick and easy to use and when used together with other learning activities conducted at home, will help your child learn basic preschool concepts.
Guruparents has an expanding range of worksheets available for parents to use. They are free to use and set up in a printable format.
How to get the most out of Kindergarten Worksheets
As a parent or a teacher you need to know when it is the right time to use worksheets to help your child learn. Here are some guidelines on how and when to use Kindergarten worksheets:
Help with memorization – worksheets are really useful for helping children learn subjects that require a lot of repetition to learn. Times tables are the best example of something that needs to be practiced over and over for memorization.
Flexibility in learning – worksheets provide a range of flexibilty with how they can be completed. Depending on the topic and worksheet, they can be completed independently, with the assistance of a parent or teacher or by children working together.
Refresher training – using a worksheet to cover an old topic can help your child remember past lessons. Often new lessons build upon previous lessons and sometimes it is good to use a quick worksheet to cover that previous material as a refresher.
Test and Quiz practice – worksheets can help parents and teachers understand a child's level of knowledge on a particular topic. Worksheets are ideal for helping a child in preparation for any test or quiz.
Balanced use – care needs to be taken not to over use worksheets in a child's learning. Worksheets should be used sparingly and should be carefully selected for the learning task.
Alphabet and Letter Worksheets
Alphabet Handwriting Worksheets
These alphabet handwriting worksheets are ideal for helping your child learn to write their letters.
Upper case handwriting worksheets
Lower case handwriting worksheets
Alphabet Order Worksheets
These Alphabet Order Worksheets will help your child practice visually recognizing the letters of the alphabet, in preparation for reading and writing.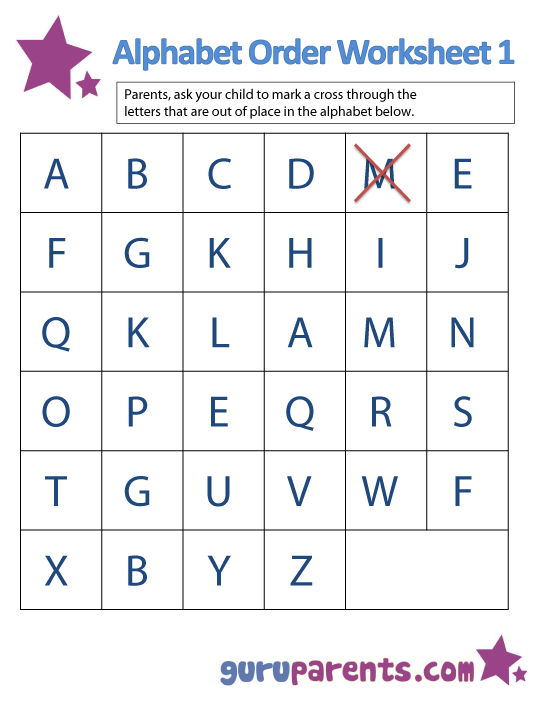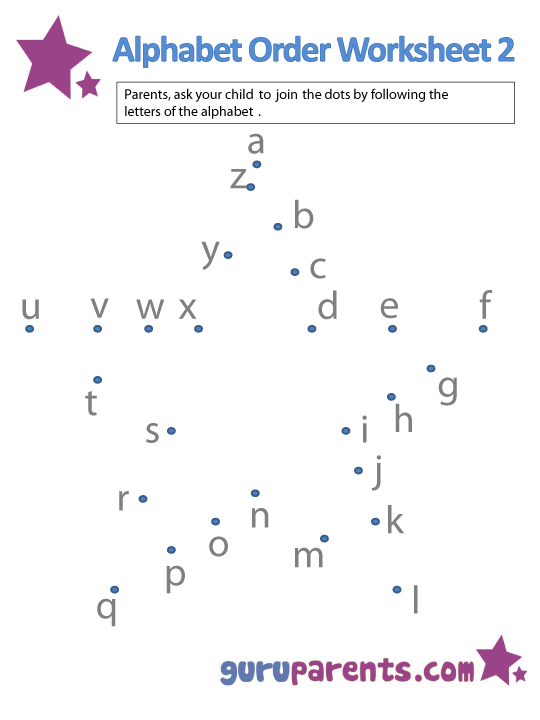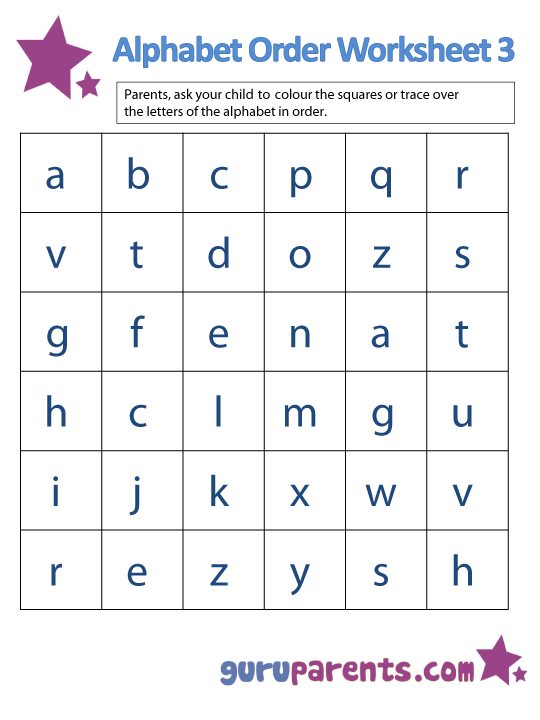 Vowel Worksheets
Here are a range of vowel worksheets to help your child memorize and learn vowels.
These vowel worksheets require the child to circle the pictures that contain the vowel sound.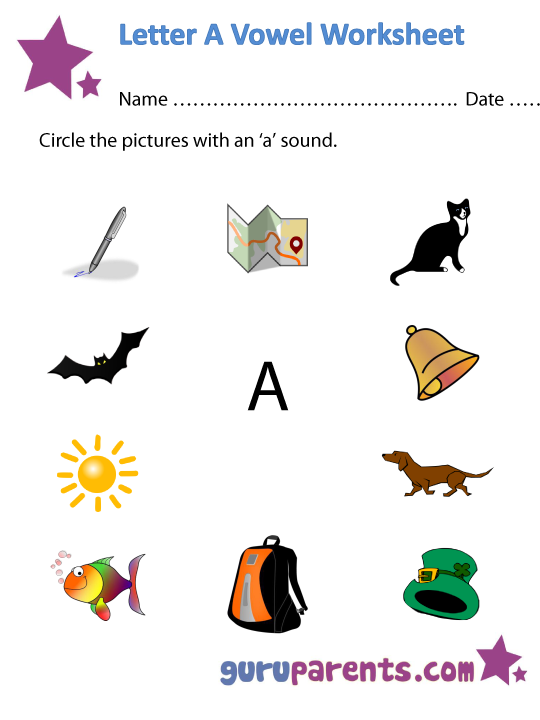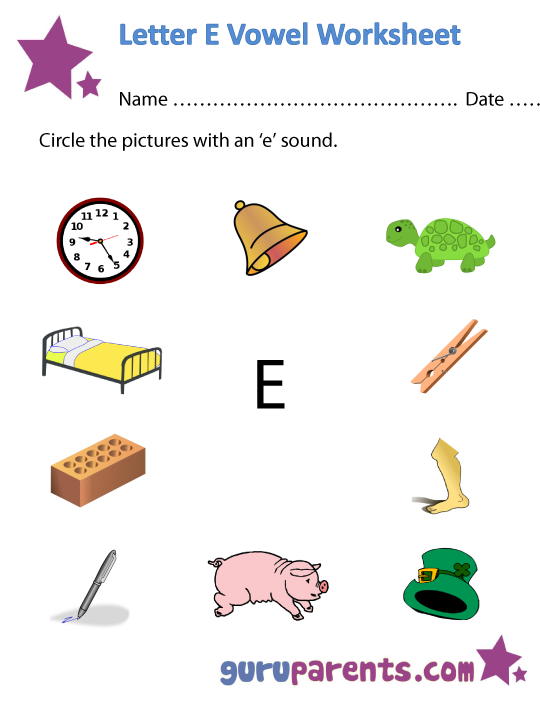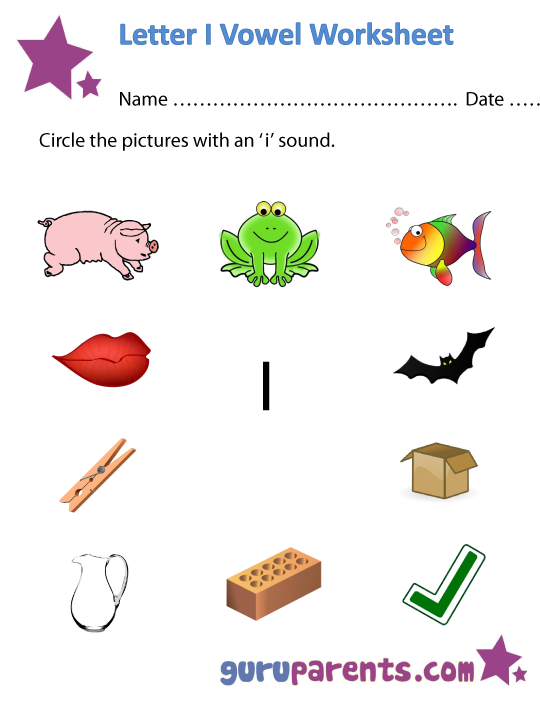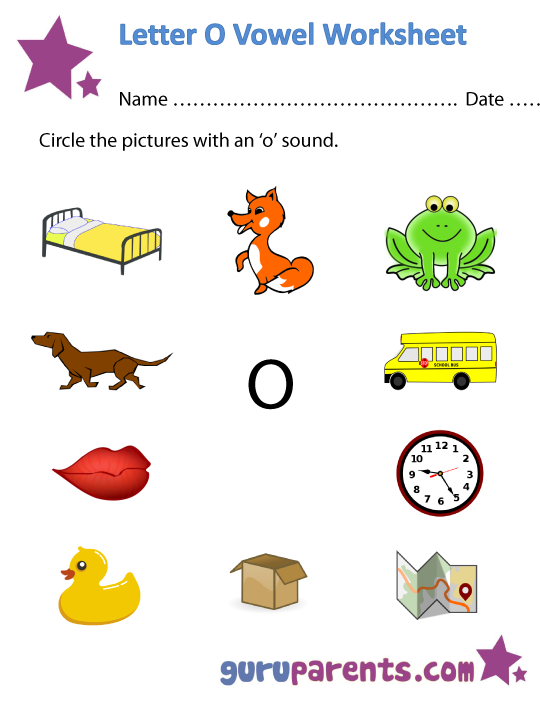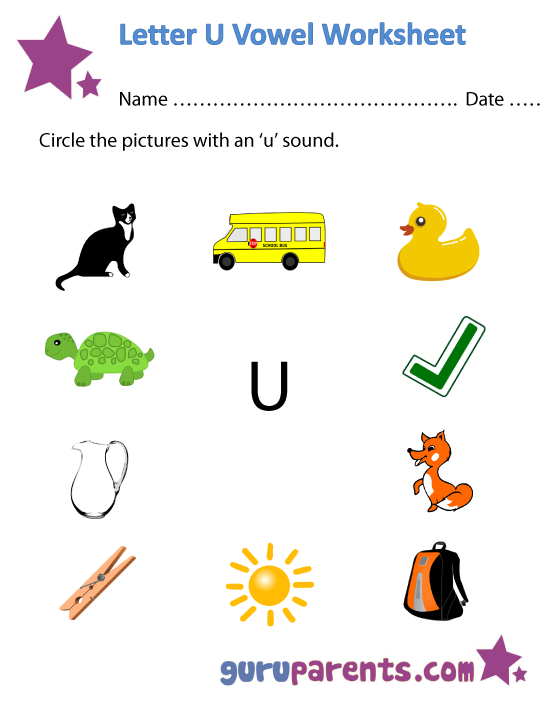 These vowel worksheets require the child to circle the vowel sound they hear for each picture.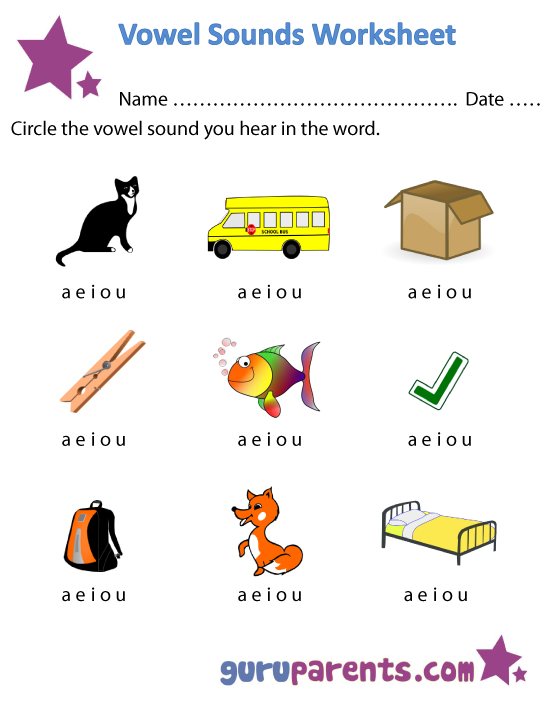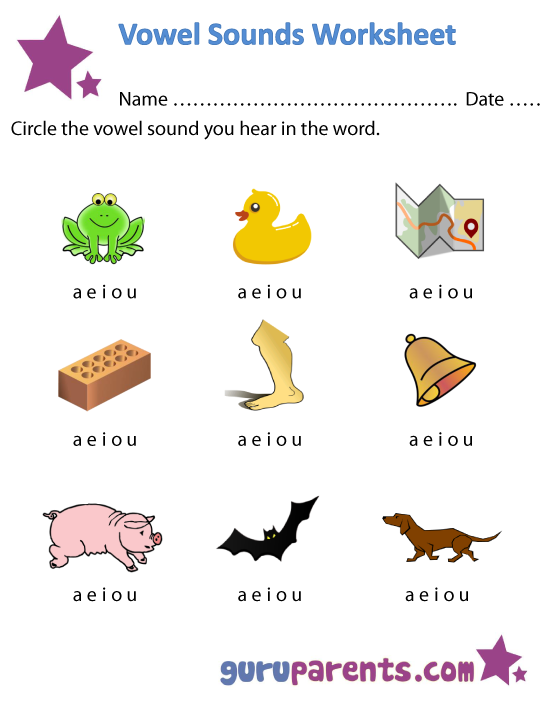 Special Letter Worksheets
There are 11 Special Letter worksheets you can use to cover a range of unusual letter sounds that your child will need to learn to recognize.
Letters with phonics sound different worksheets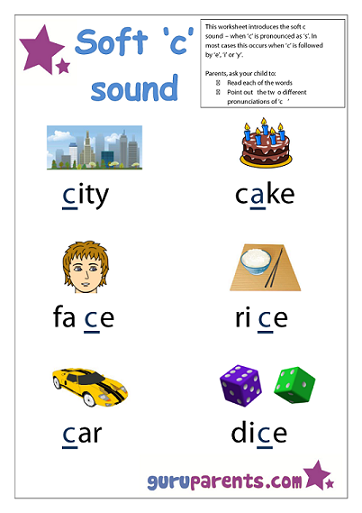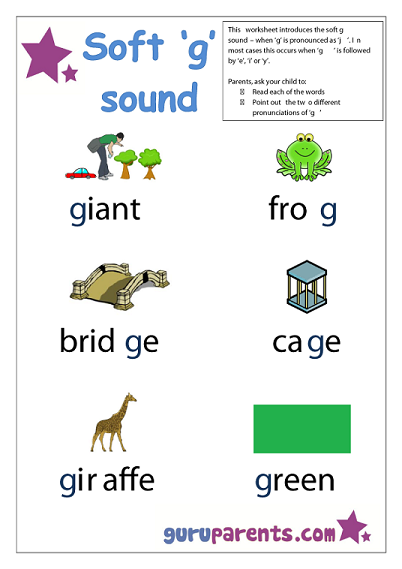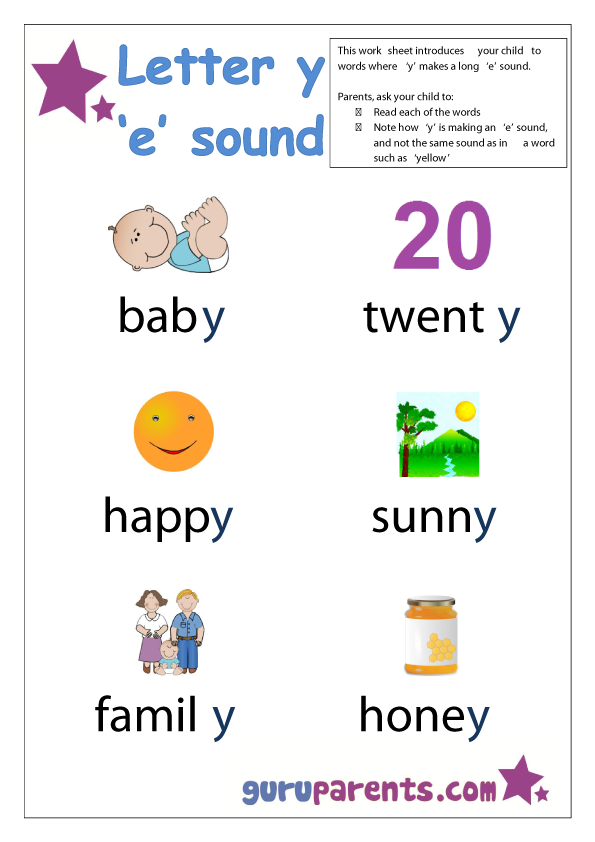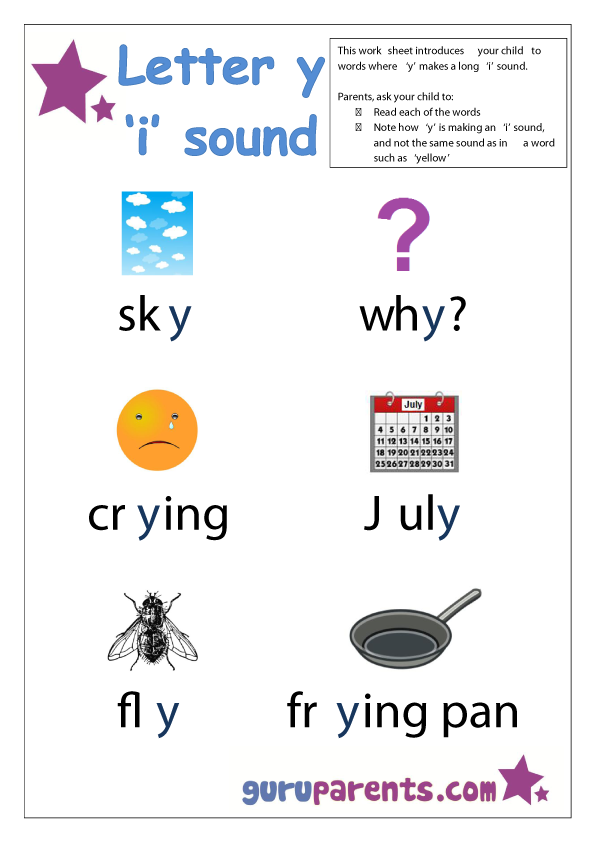 Long Vowel Sound Worksheets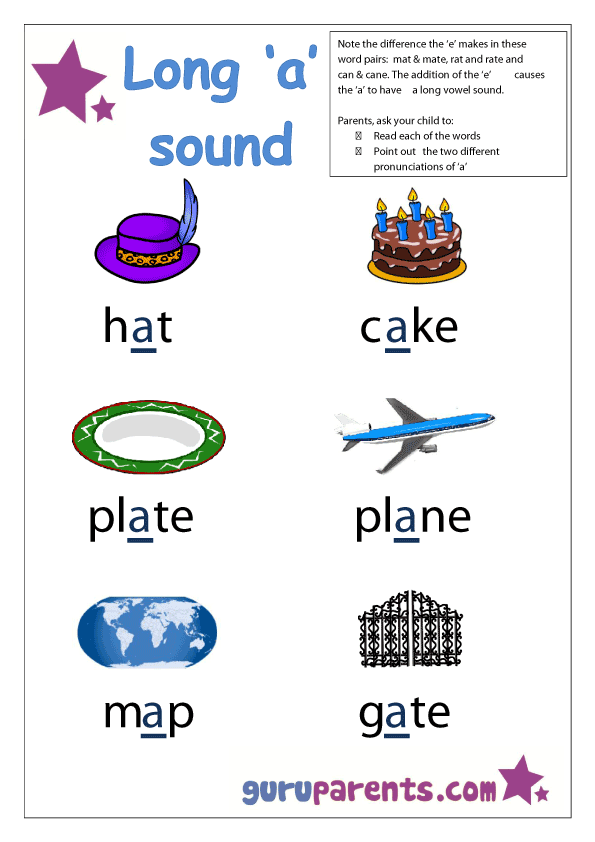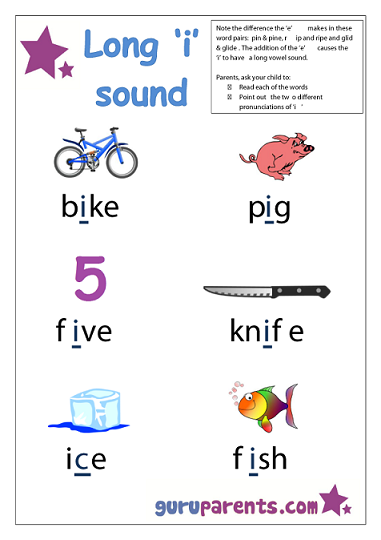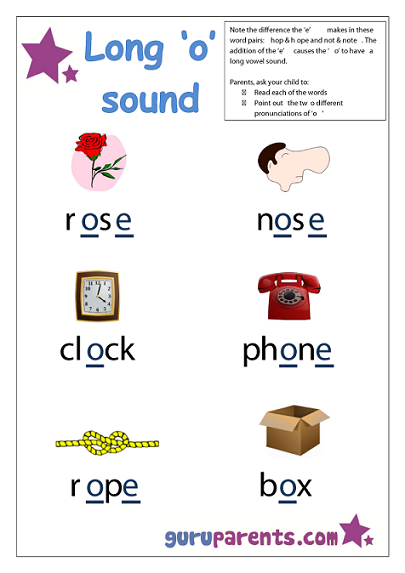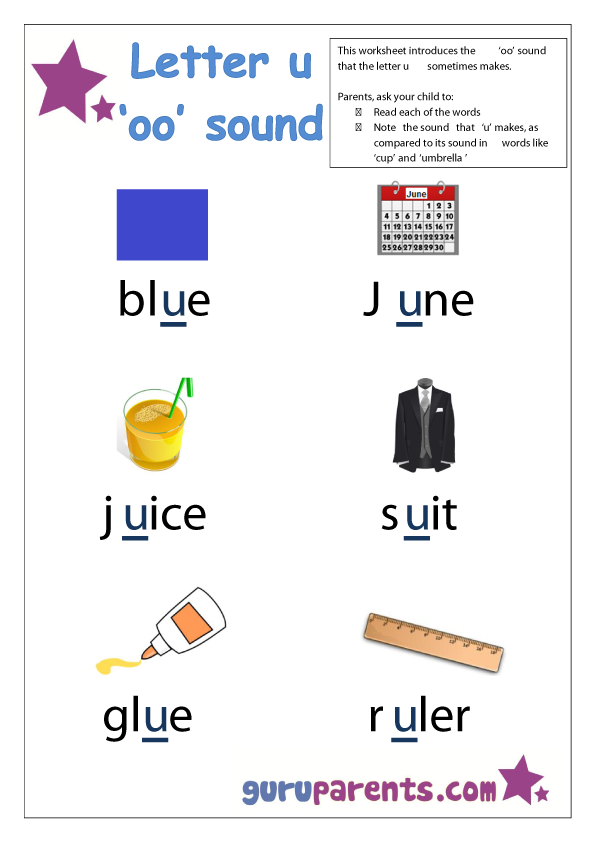 Silent Letter worksheets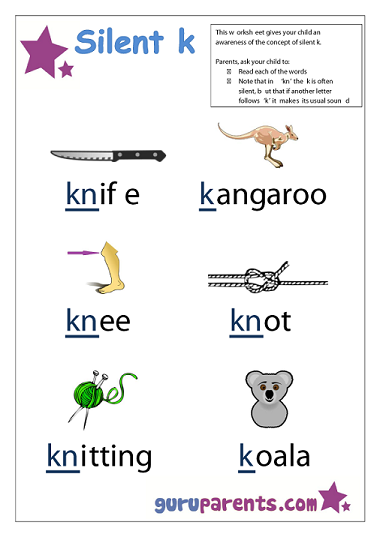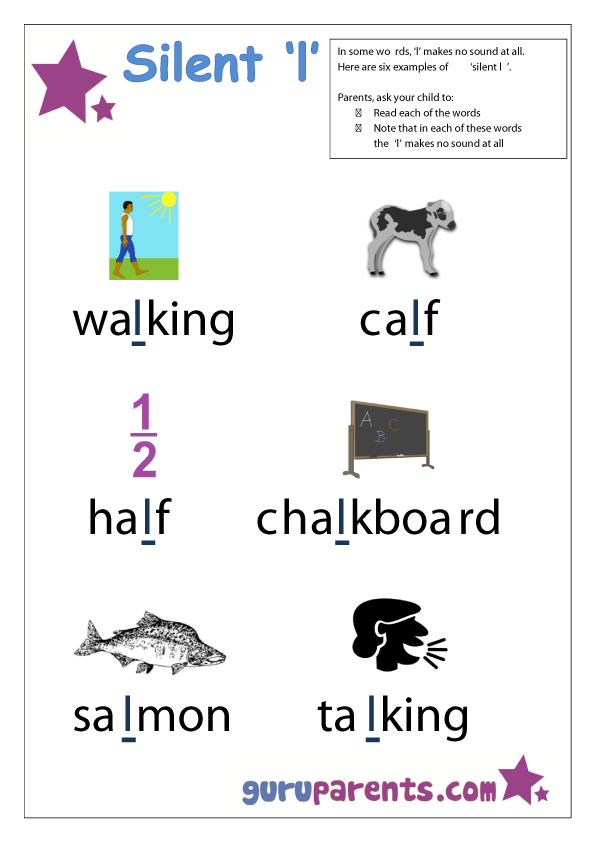 Plural S worksheets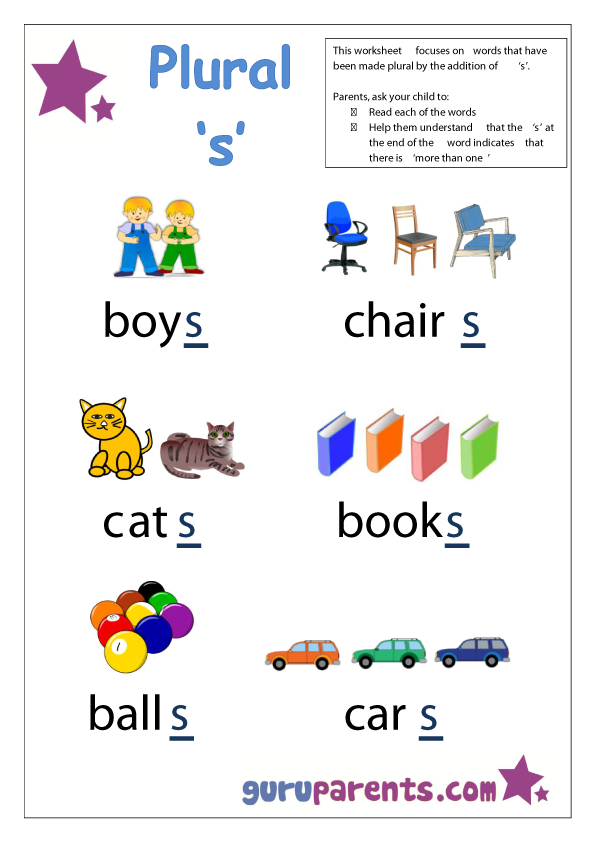 Phonics and Sight Words Worksheets
Beginning Sound Worksheets
These Beginning Sounds Worksheets cover the most common two letter sounds used to begin words.
Blend Worksheets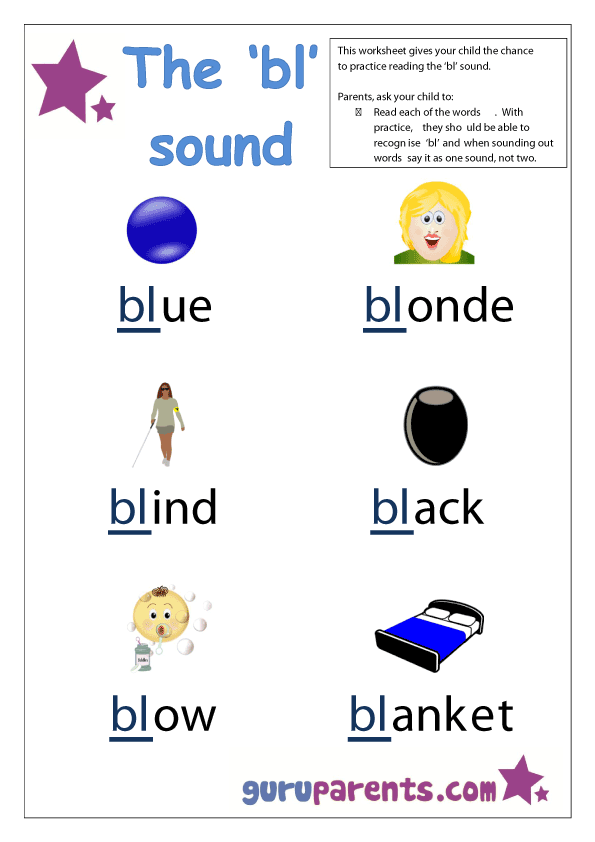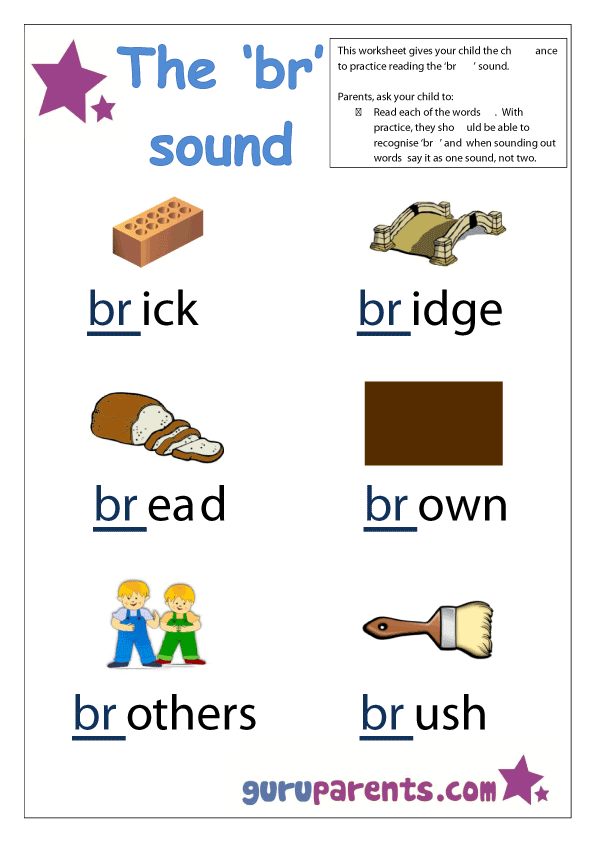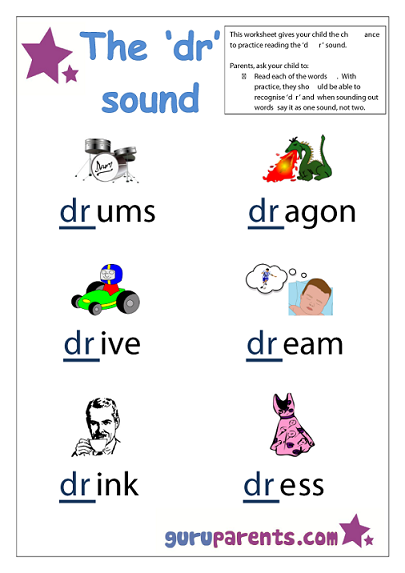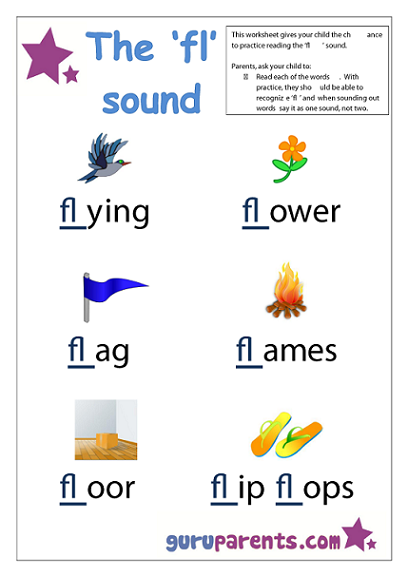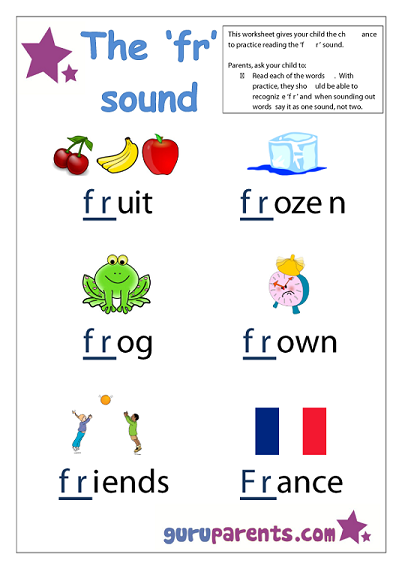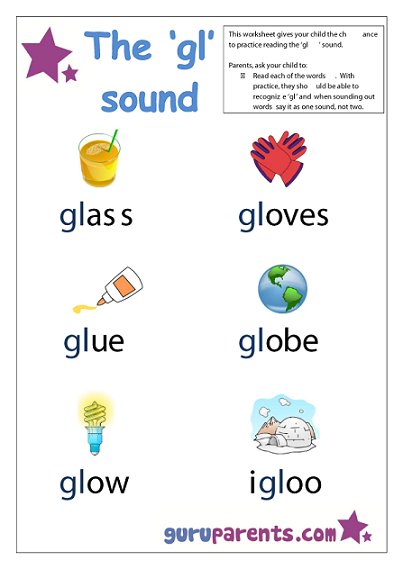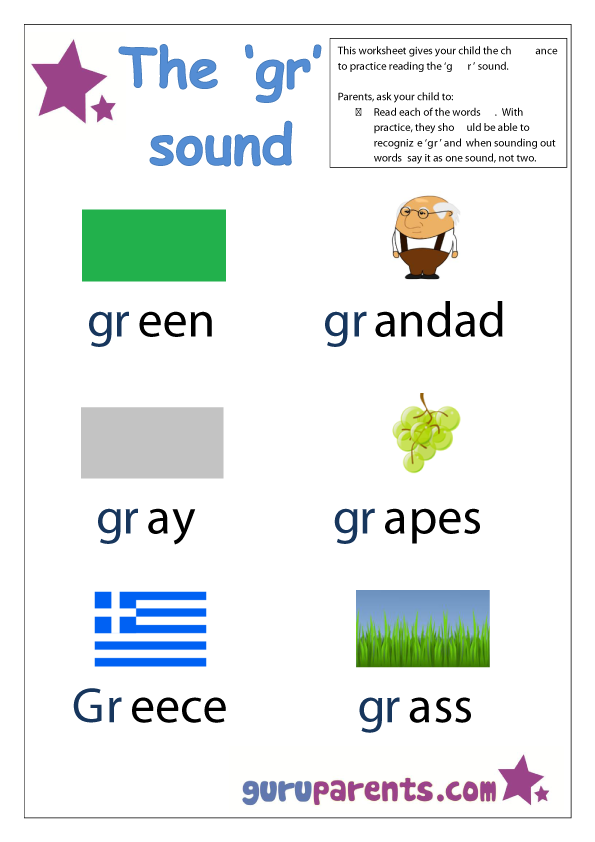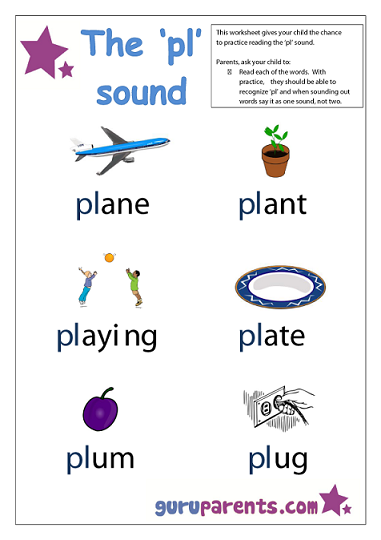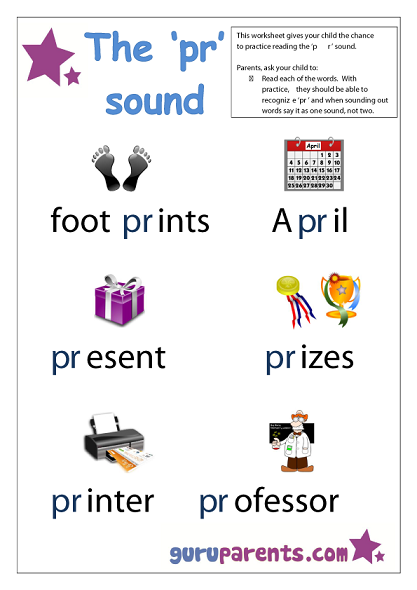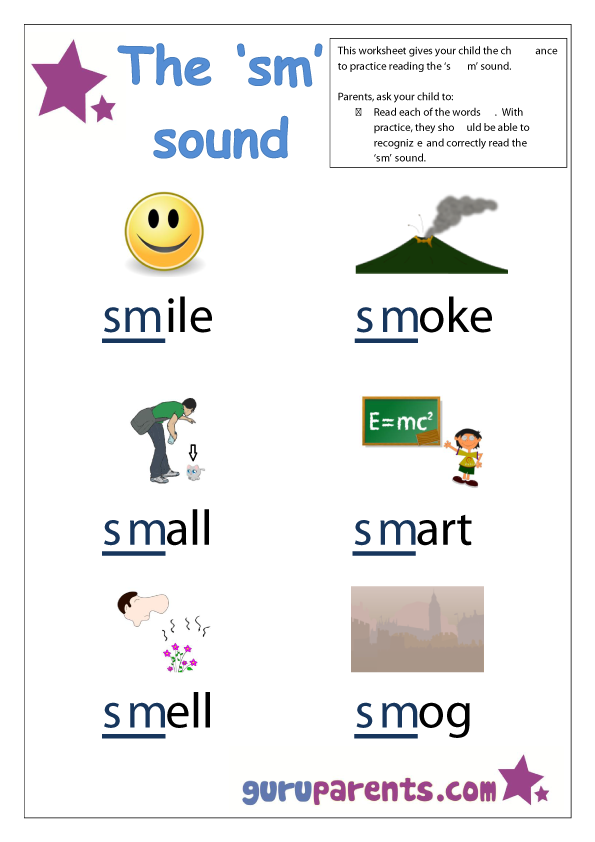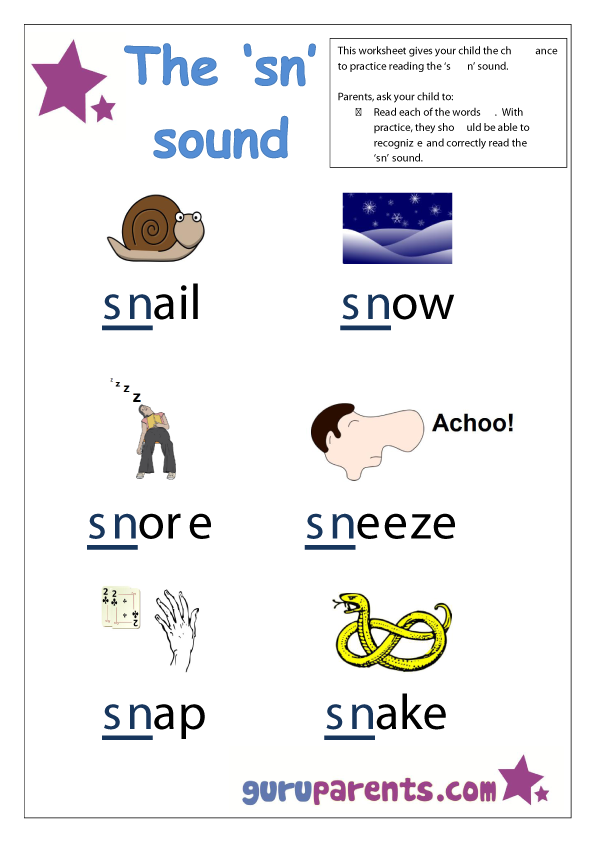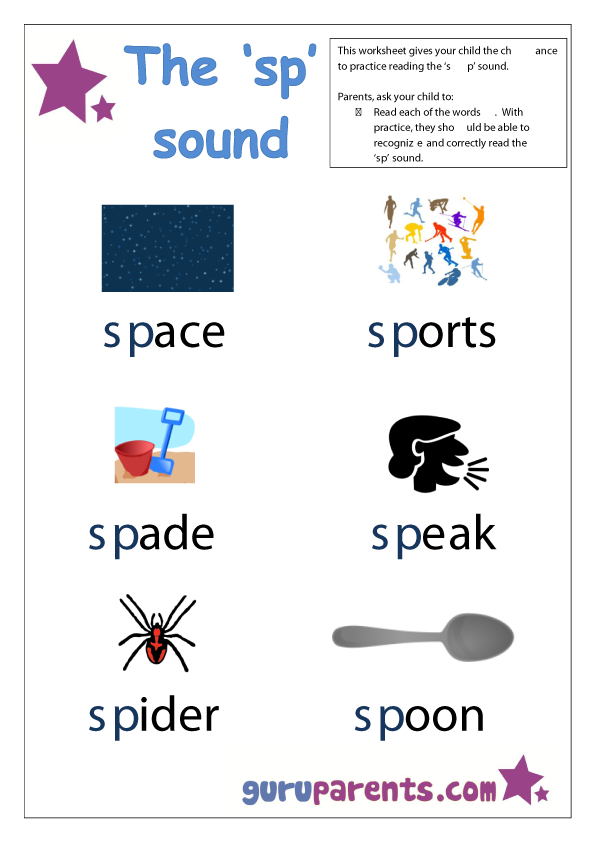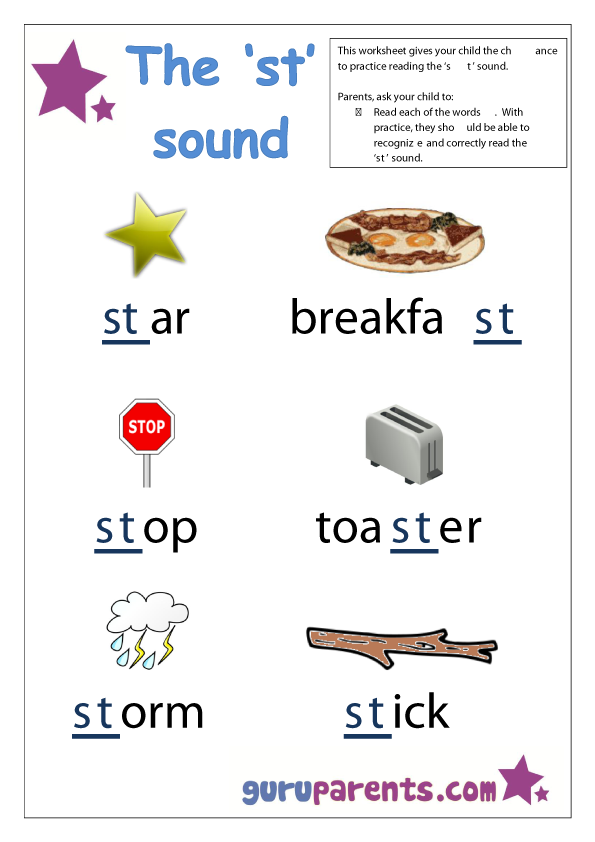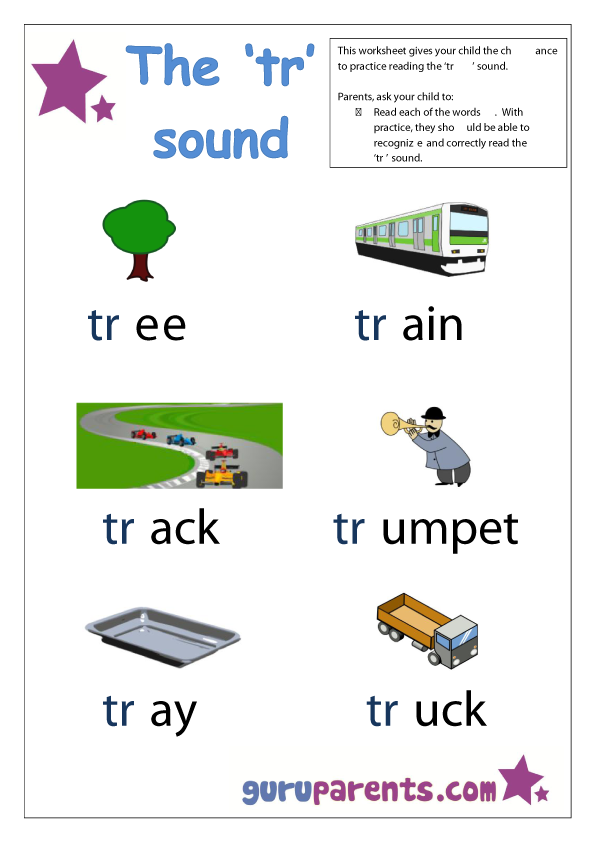 Digraph Worksheets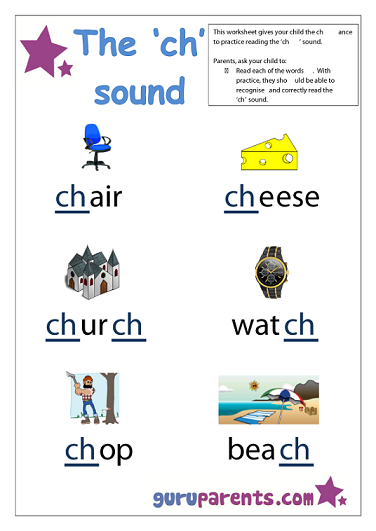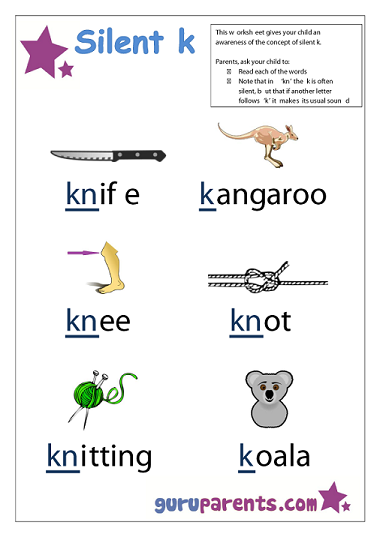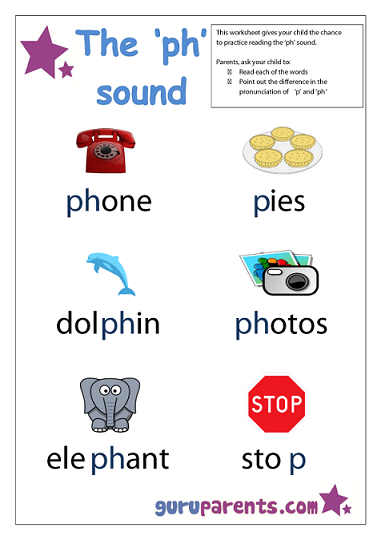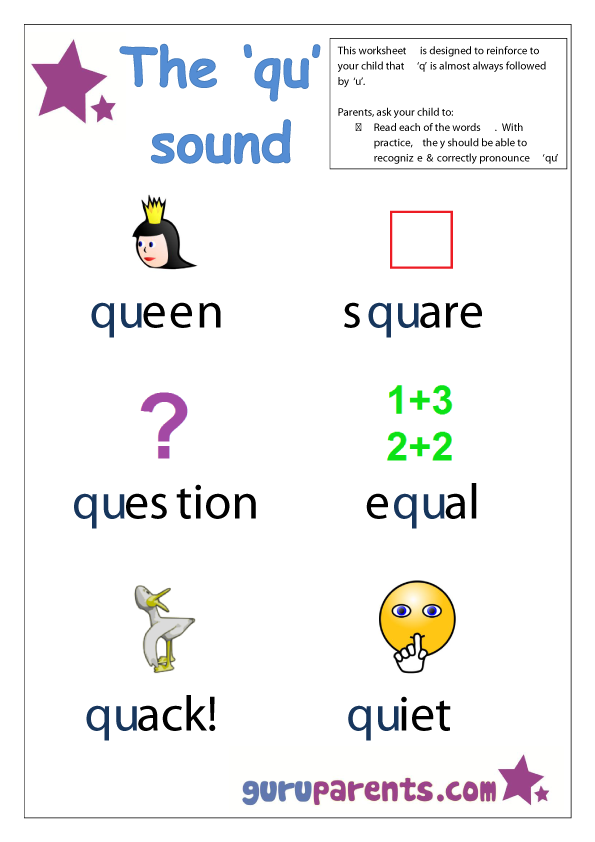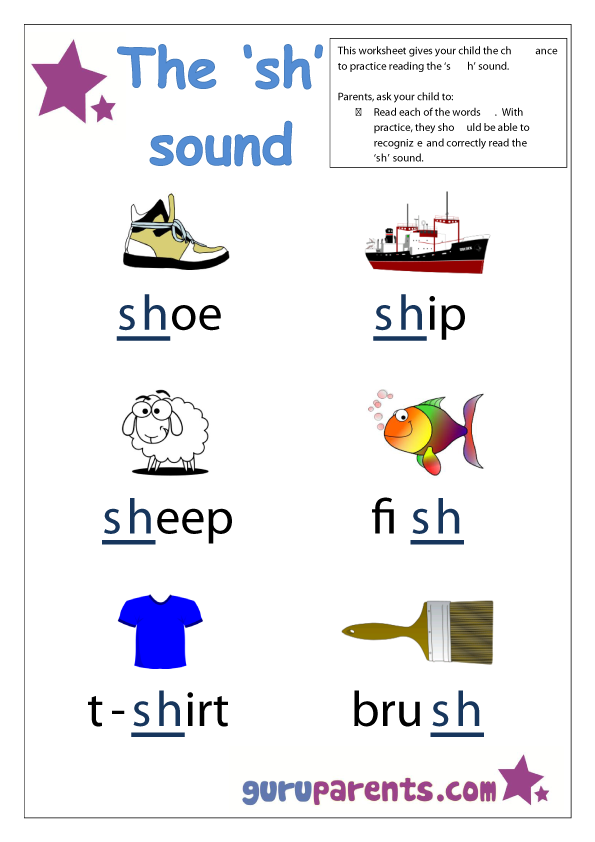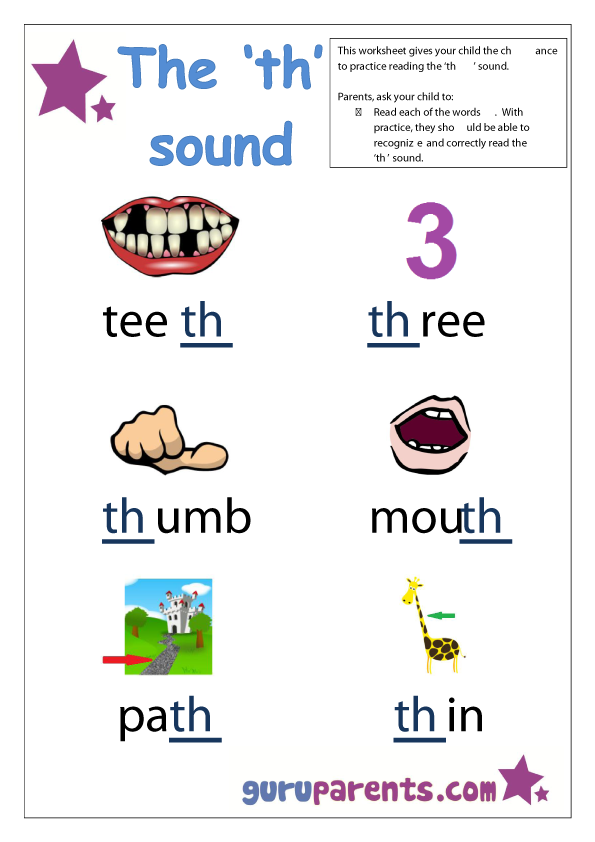 Pronoun Worksheets
Use these simple pronoun worksheets to give your child a quick introduction to an important group of words. Personal pronouns are words such as "I", "you", "her" and "they" which are used instead of the actual names of people or things.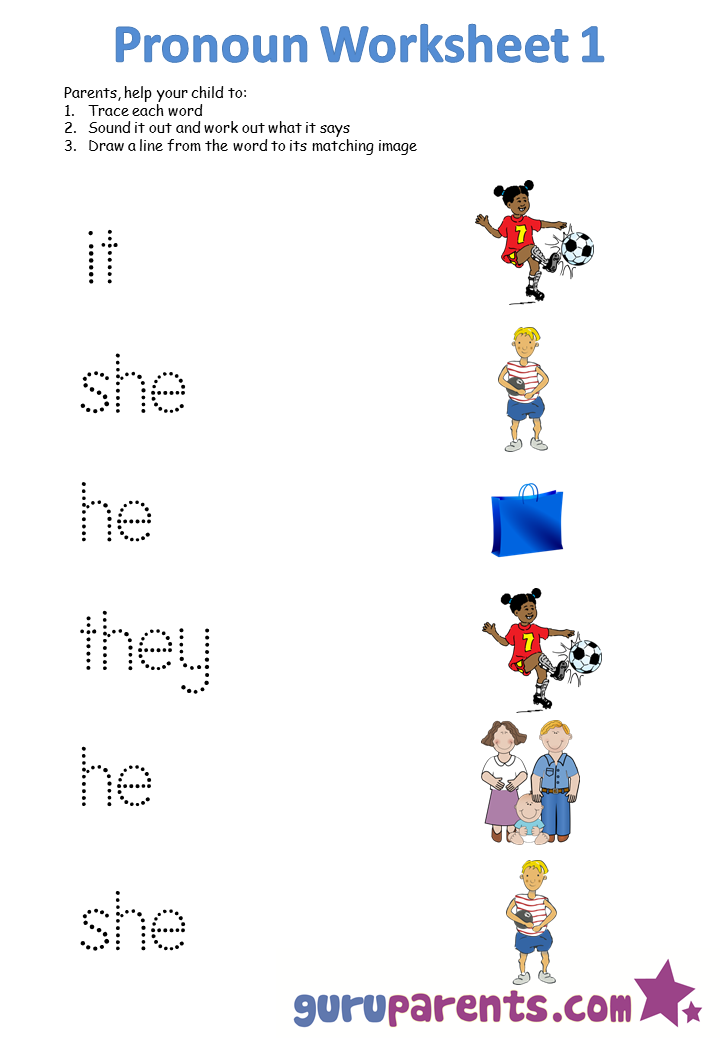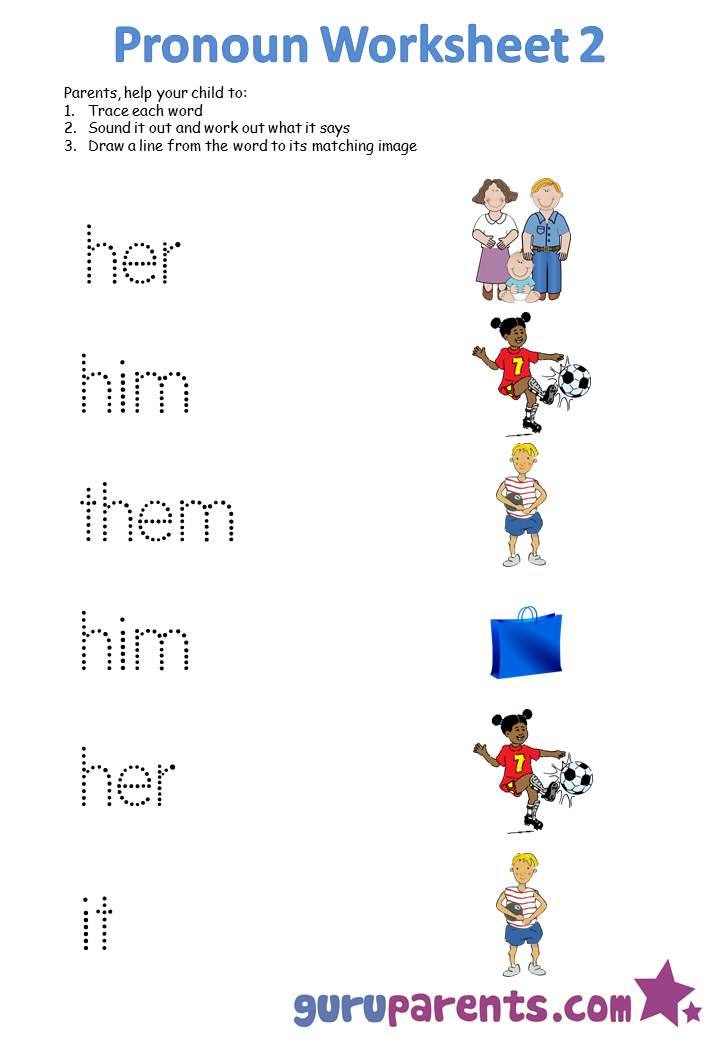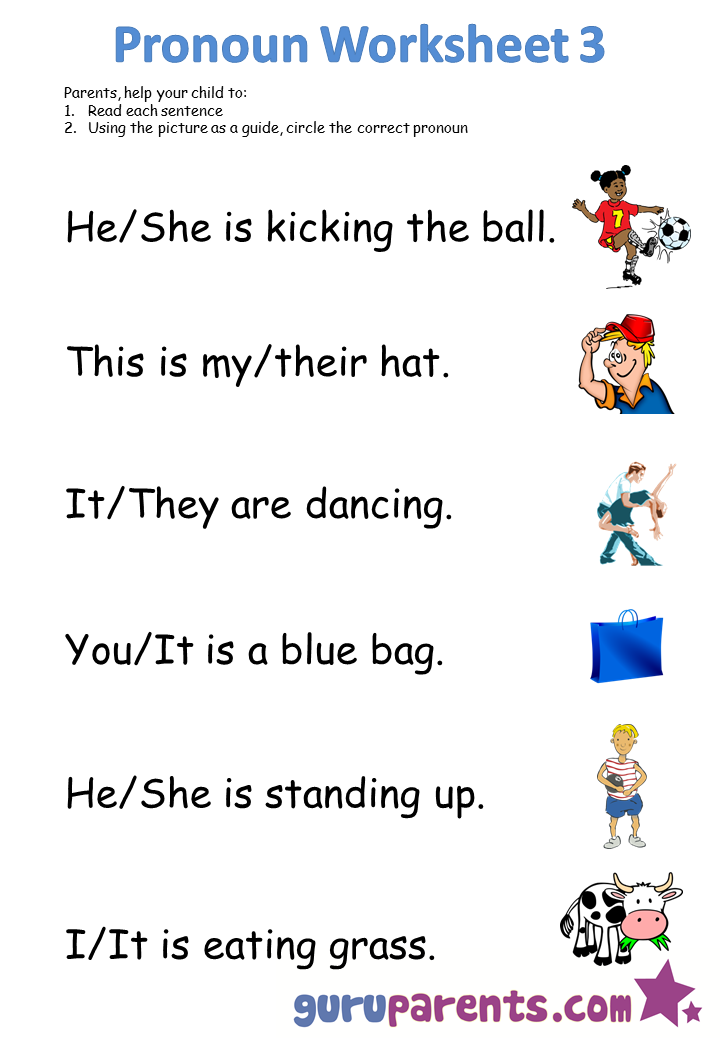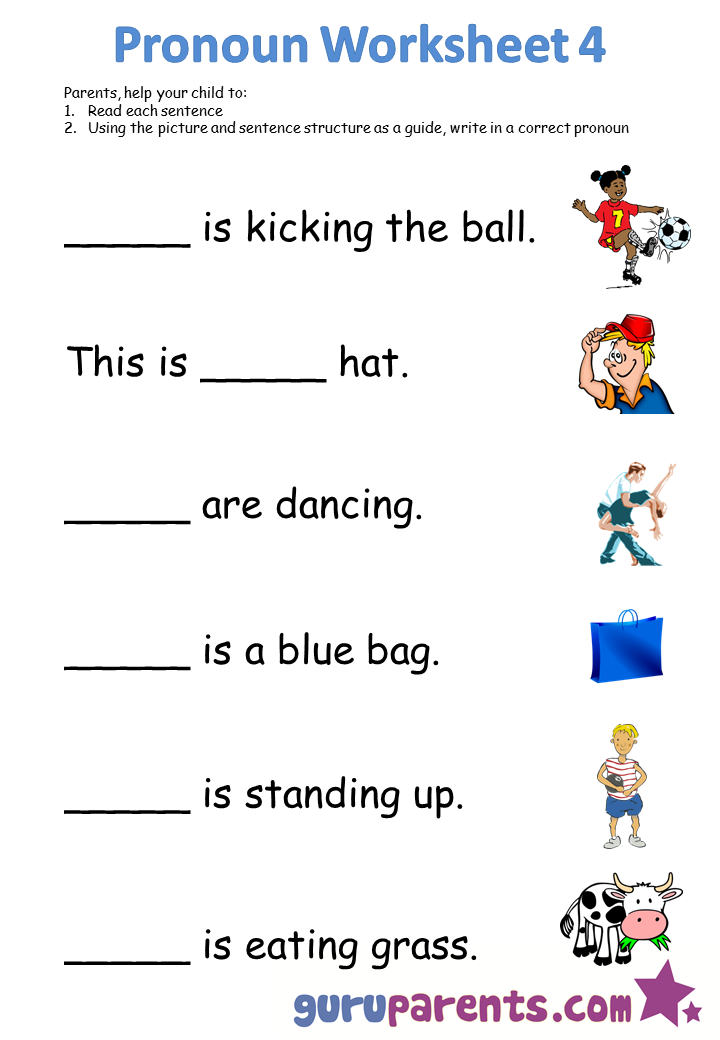 Adjective Worksheets
Expand your child's reading and writing vocabulary with our adjective worksheets. They are designed to help you introduce your child to the group of words known as "describing words".
Verb Worksheets
Verb worksheets are designed to help you introduce your child to "doing words", or "action words" as they are also known.
Three Letter Word Worksheets
An important stage in learning to read is the mastery of three letter words, especially words in the format: consonant/vowel/consonant.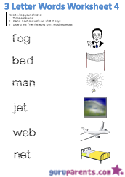 Math Worksheets
Counting Worksheets
Counting worksheets are a fun way for your child to improve their number recognition and counting ability.
Addition Worksheets
Our 30 addition worksheets contains 30 questions in a 5 by 6 grid.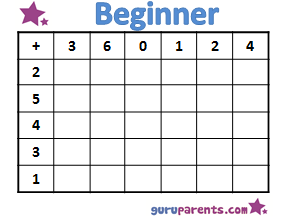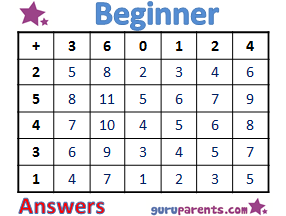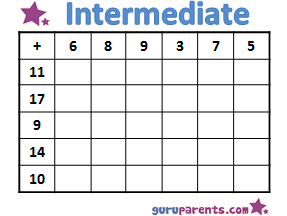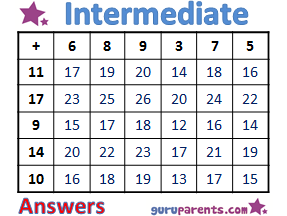 Subtraction Worksheets
Using subtraction worksheets is a great way to really solidify your child's ability to subtract. There are 30 in total.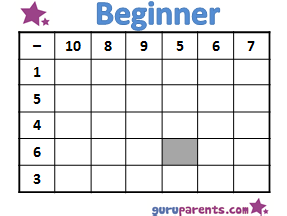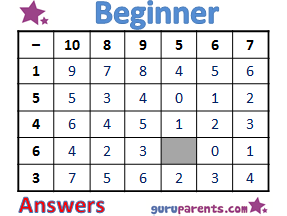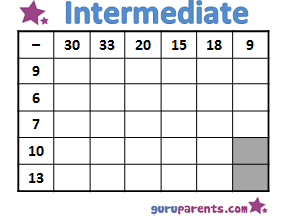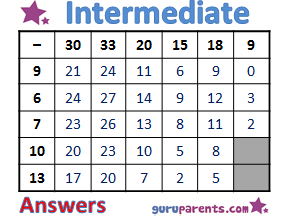 Skip Counting Worksheets
Once your child has mastered the basics of counting and 1-to-1 correspondence, skip counting is an ideal next step. We have produced a range of skip counting worksheets to help your child learn to skip count by twos, fives and tens.
Multiplication Fact Worksheets
These free Multiplication Facts Worksheets are clear and simple to use. Perfect for helping your child memorize their multiplication facts.
2 Times Table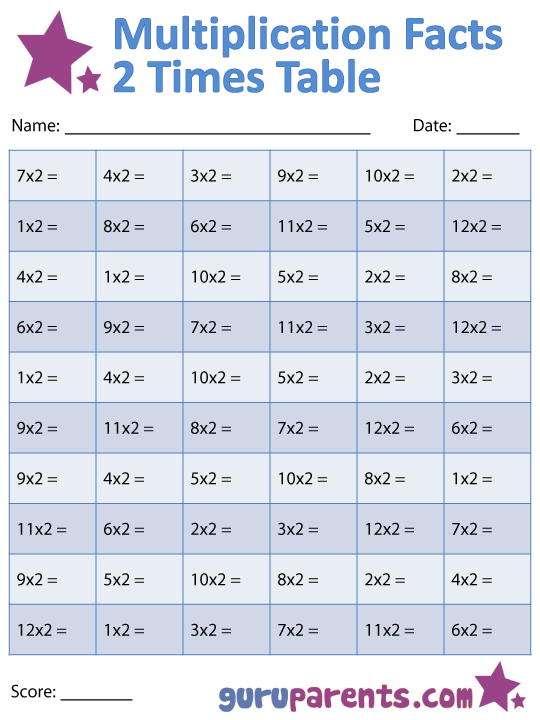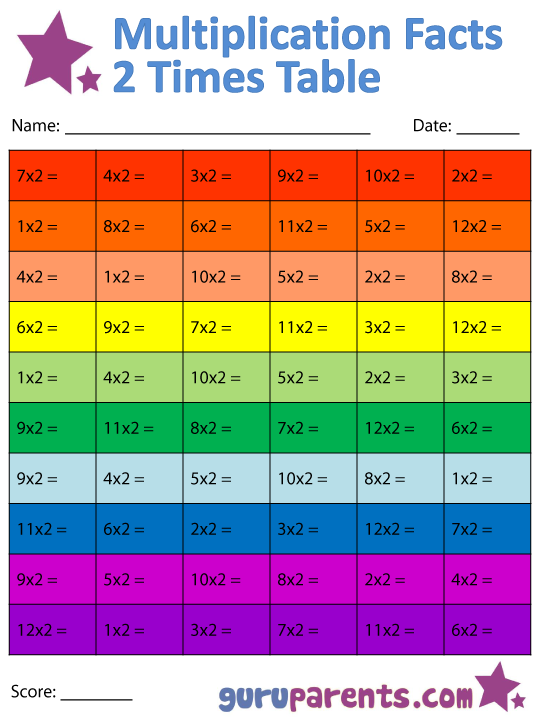 3 Times Table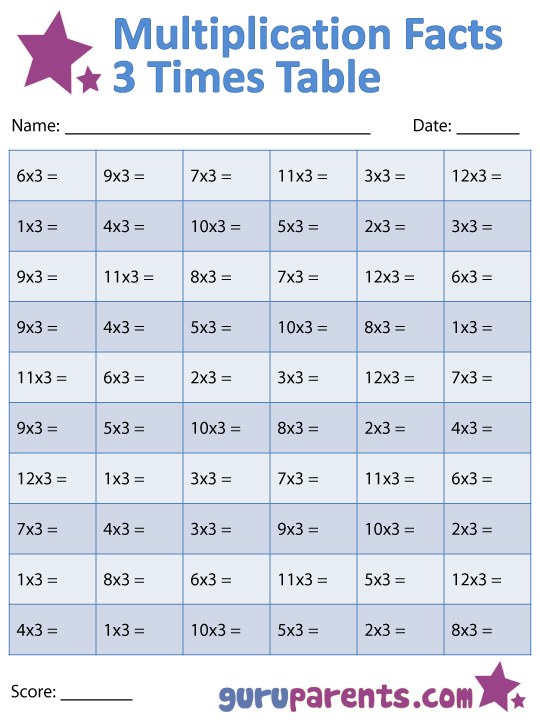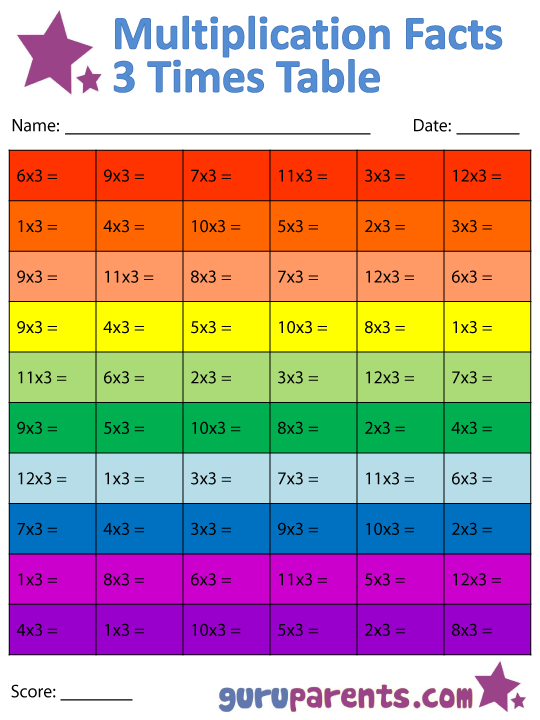 4 Times Table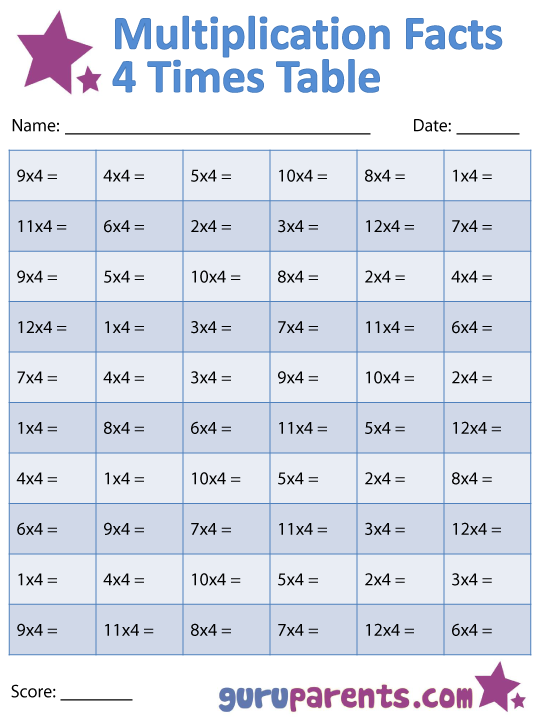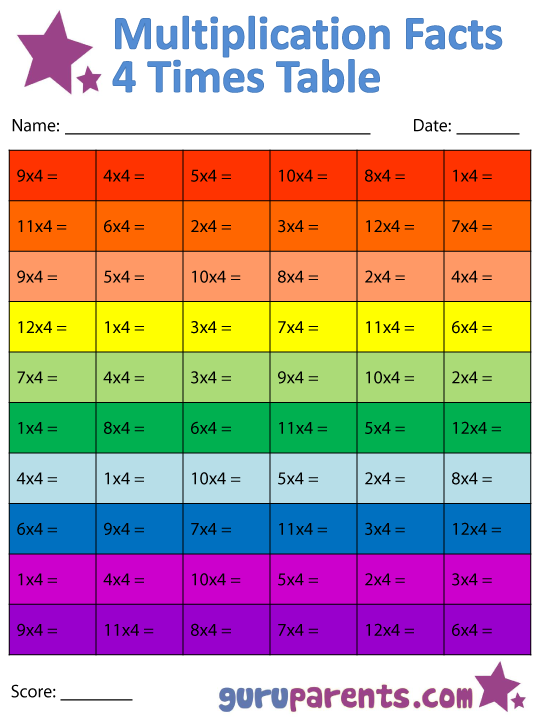 5 Times Table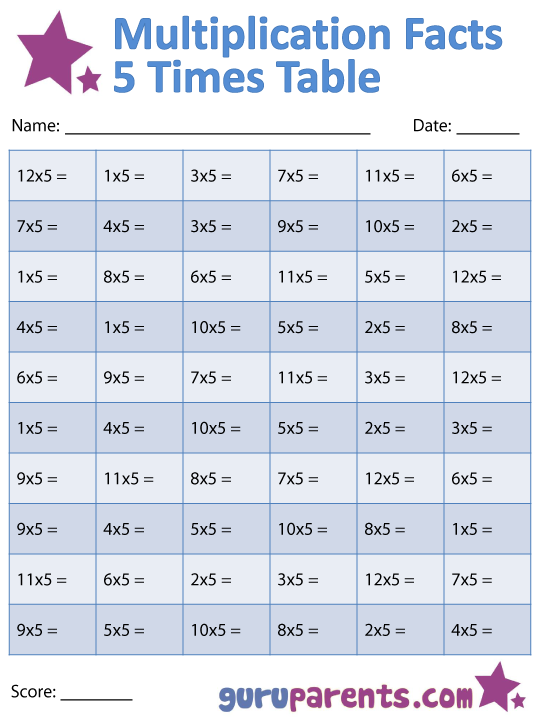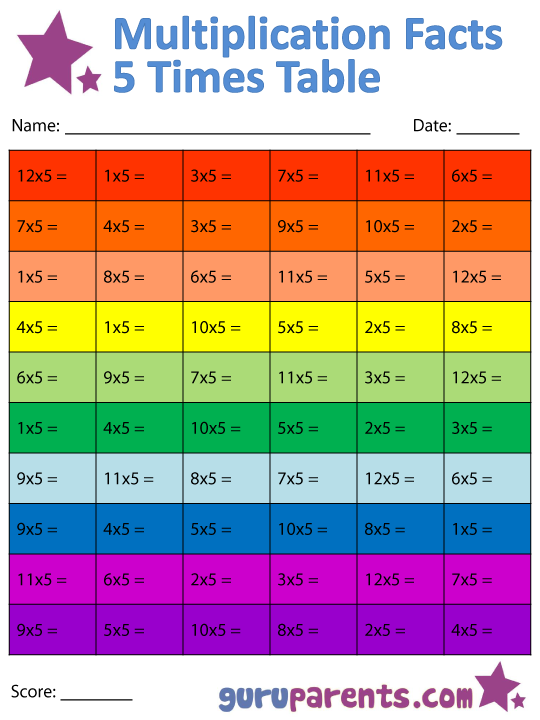 6 Times Table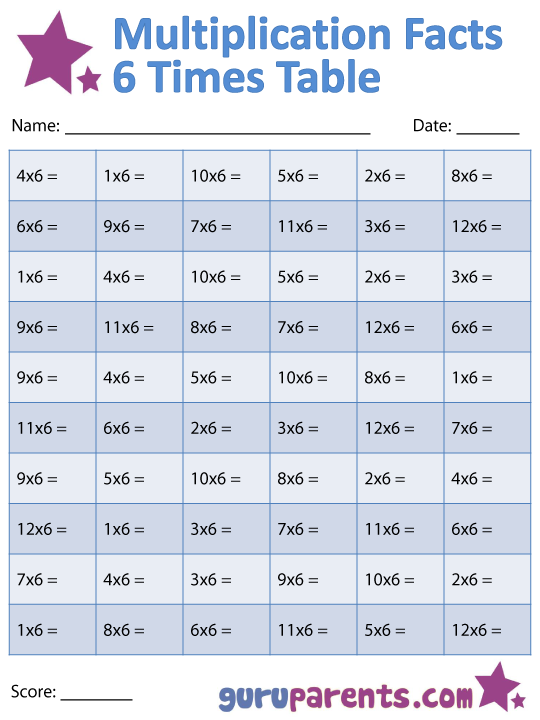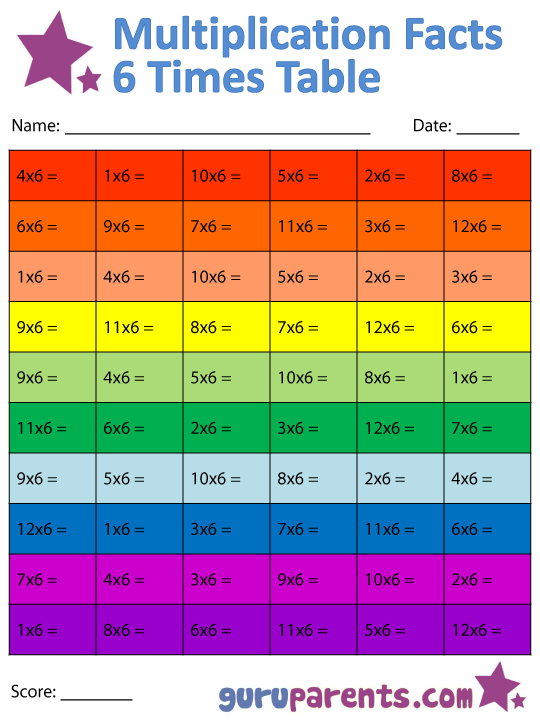 7 Times Table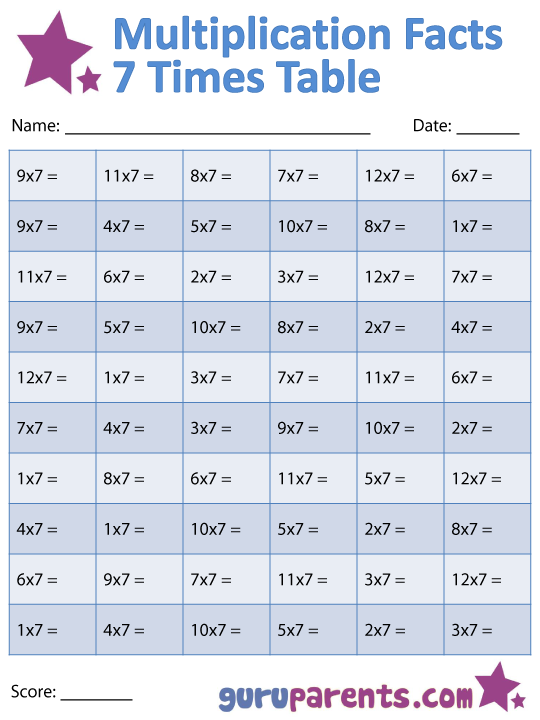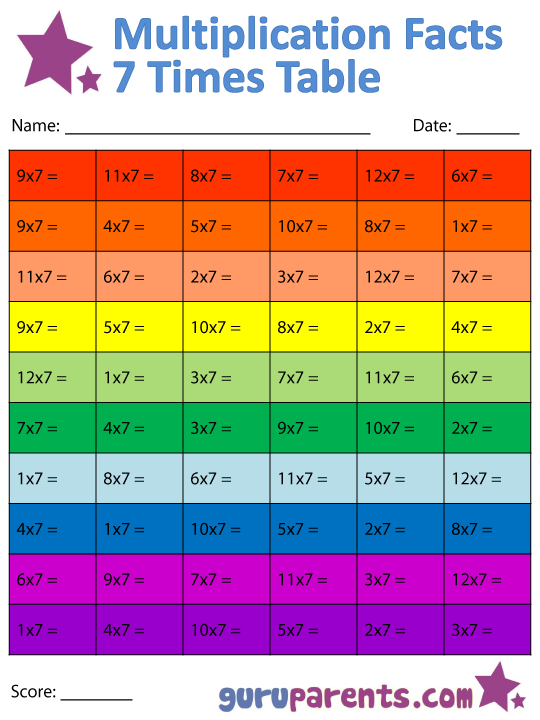 8 Times Table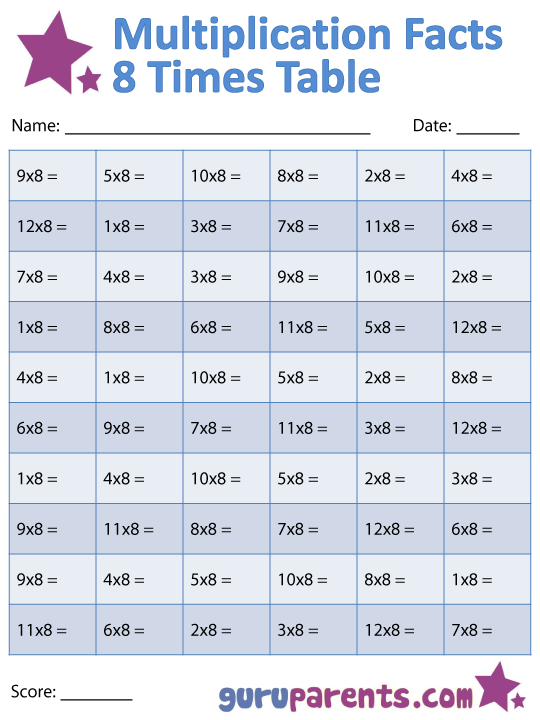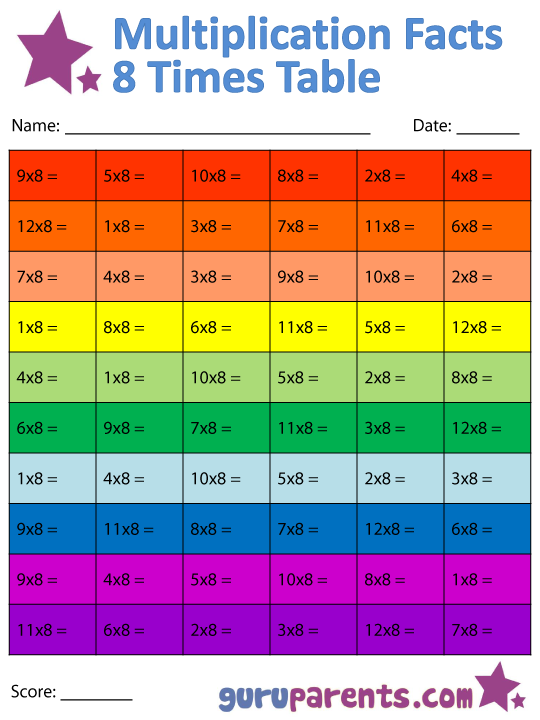 9 Times Table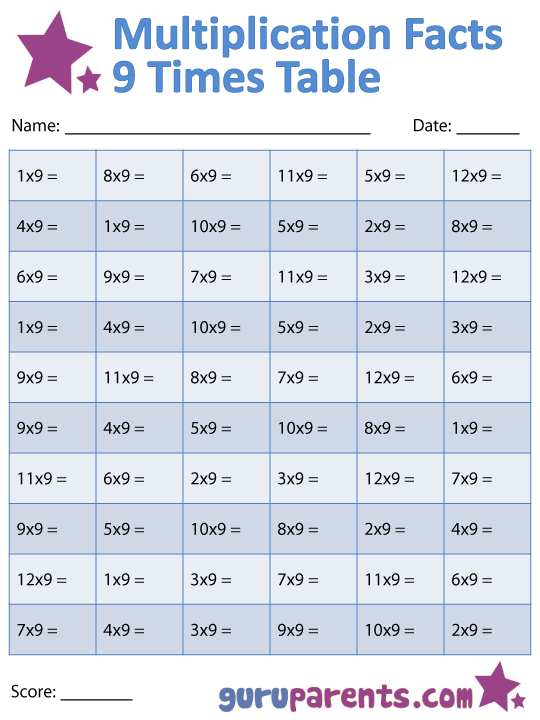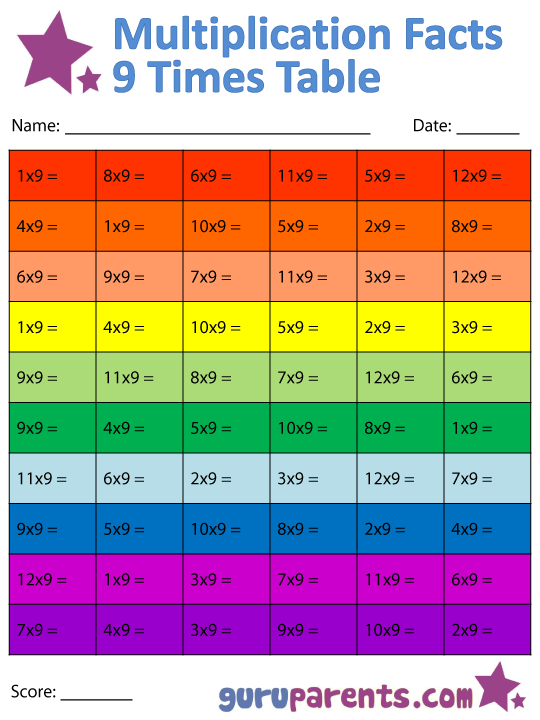 10 Times Table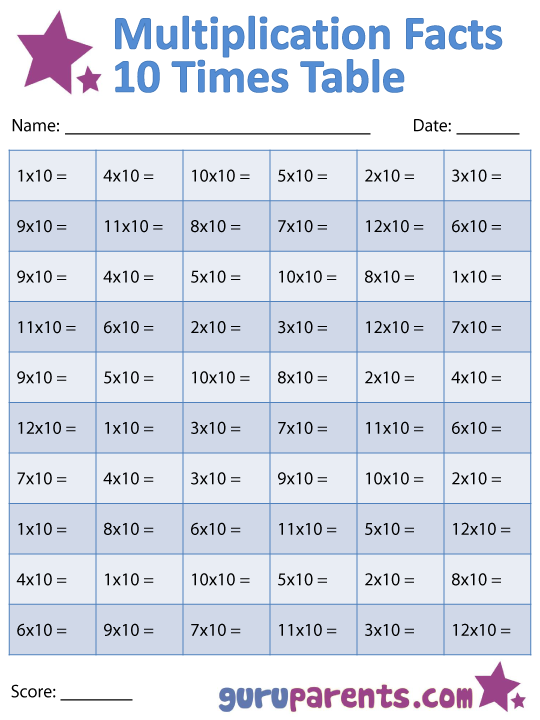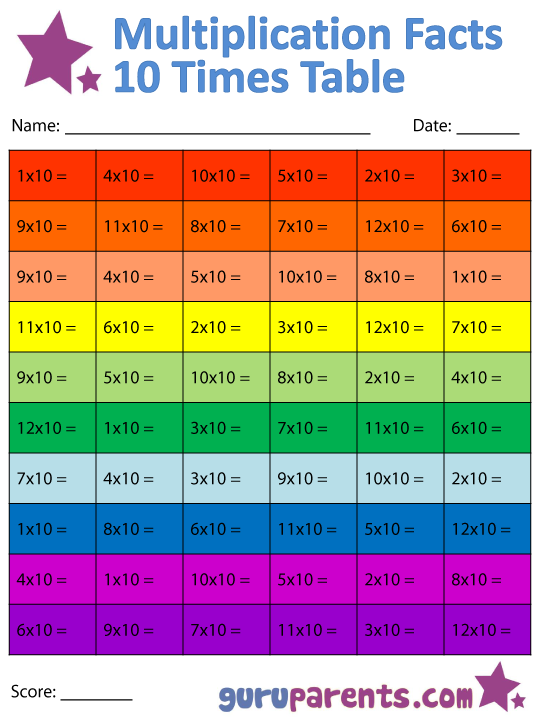 11 Times Table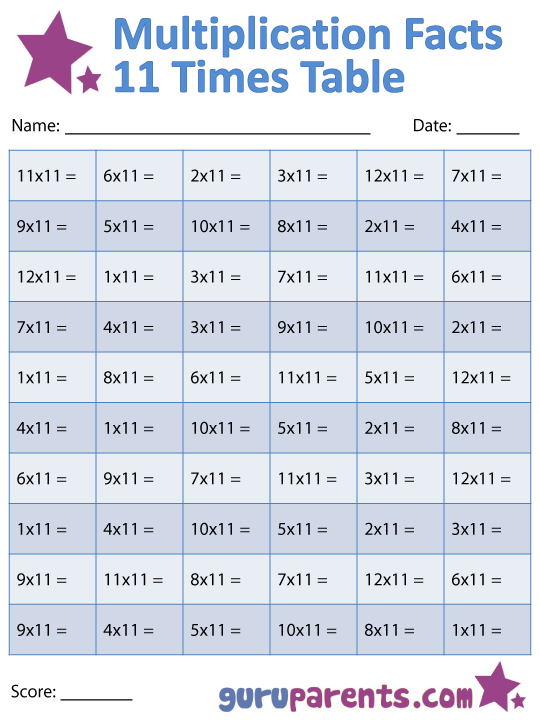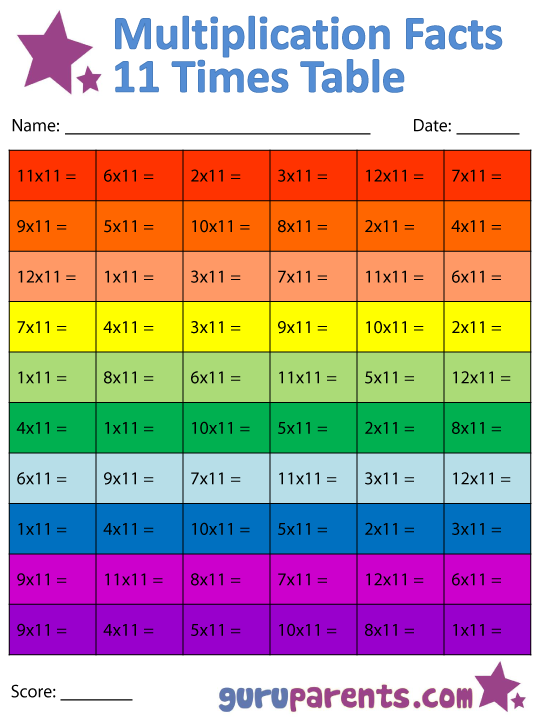 12 Times Table