That's Not My Penguin is one of several "touchy-feely books" produced by Usborne.


It is a sturdy hardcover 'board book', featuring a different penguin on each page double-page spread. What sets it apart from more traditional babies' books is that each penguin has a body part constructed of a different texture.
Our 11-month old baby loves these books and is fascinated with touching the different materials used. But the usefulness of the series extends beyond the variety of textures! Here are six reasons we love these books and would recommend them for kids any age up to three.
1. The textures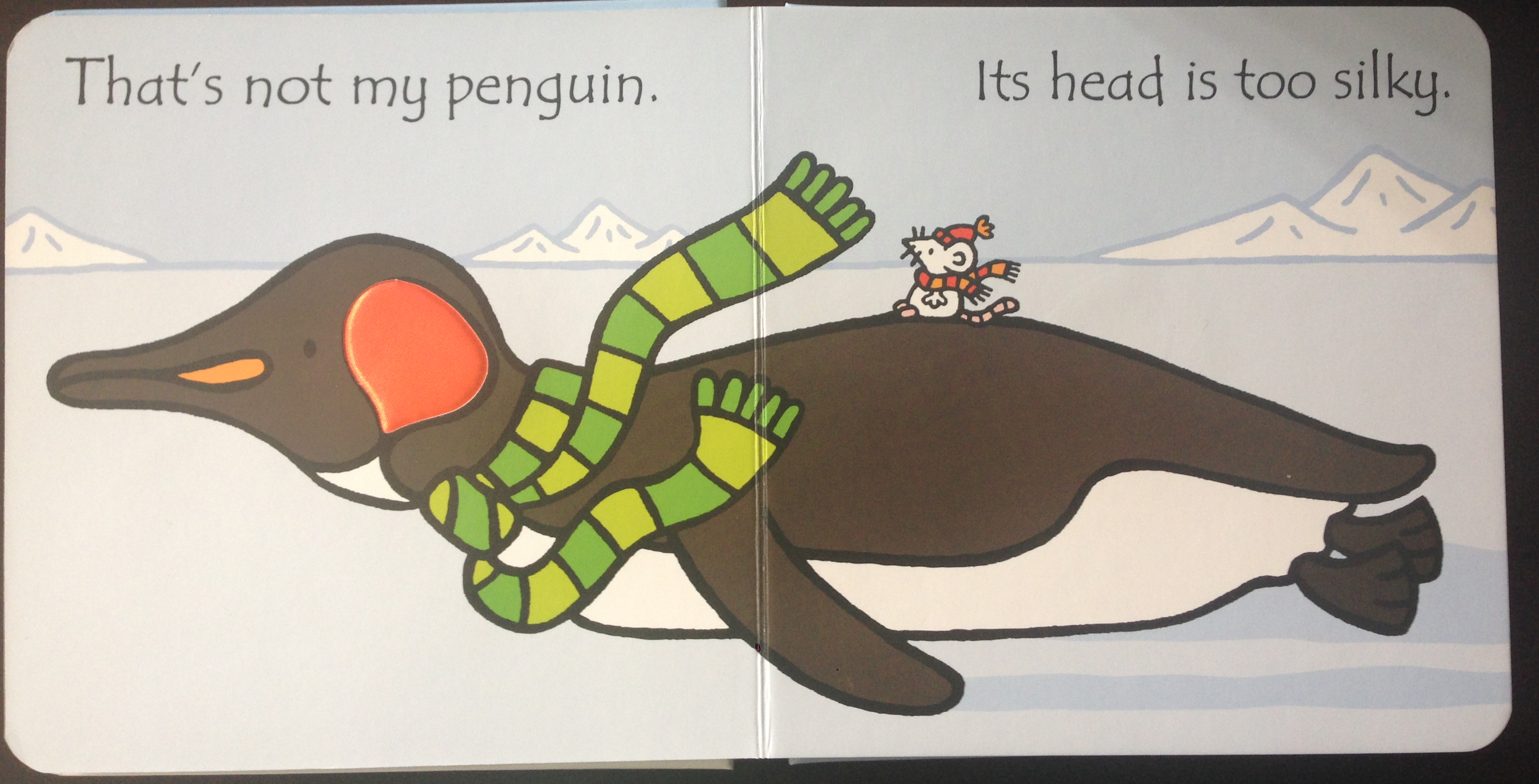 The book's main feature is very cool indeed. For very young babies, the different feel of each special texture is captivating. They love to touch it again and again. Babies are eager to explore the world using all of their senses and the importance of the development of the sense of touch should not be forgotten!
2. Page turning
Adults may take it for granted, but the ability to turn the pages of a book is an important step along the way to learning to read. The thick boards this book is composed of make it especially easy for babies to grasp hold of the pages and turn them.
3. Colorful
In addition to the textural delights, babies and toddlers will love That's Not My Penguin's bold, vivid colors. As you and your baby read the book over and over again you can point to colors and name them – the more exposure infants get to the names of colors the faster they will learn them!
4. Heavy duty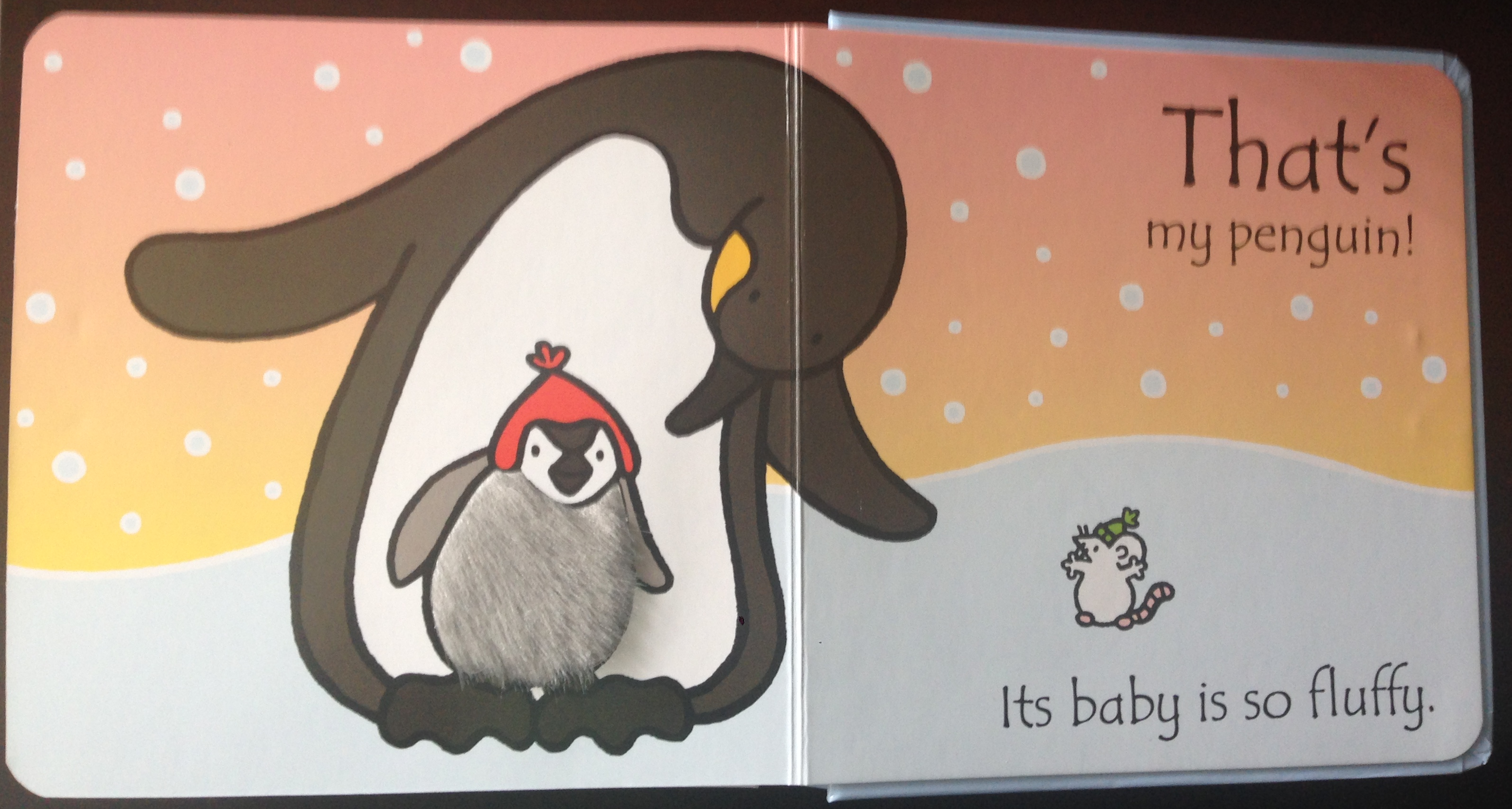 This book is an ideal one for little babies to handle themselves: being slobbered on by a baby's mouth and tongue won't cause it to disintegrate! A word of warning though – some of the more 'furry' textured sections are easily pulled out in small clumps.
5. Repetition
The key phrase, "That's not my penguin," is repeated throughout the book. This sort of simple repetition is a an excellent means of embedding words and phrases in a child's mind – which is a building block on the path to speaking and reading.
6. Adjectives
Reading this book to your child will expose them to a range of unusual adjectives – absolutely ideal for vocabulary building. Don't be surprised if grandparents and friends think you've got a budding genius on your hands when all of a sudden your child comes out with a word like "silky", "fluffy" or "rubbery".
Final word
We regularly read That's Not My Penguin and the other books in this series with our baby. She is always delighted when we bring them out and thoroughly loves touching and turning the pages. We hope you enjoy them as much as we do!