Shapes Worksheets and Flashcards
Shapes worksheets and flashcards can help teach your child to recognize and draw different shapes.
By recognizing and drawing shapes, your child's verbal and written communication will improve as they are able to describe things more accurately, for example the 'round, orange ball' or the 'big, square house'.
Matching shapes to their name
Use these kindergarten shapes worksheets to help reinforce your shape lessons with your child. The worksheets range from very basic shapes right through to more advanced polygons.
Matching shapes to objects
In the following shapes worksheets, your child can match shapes to everyday objects. Use these preschooler worksheets as an introduction to matching your child's knowledge of shapes to objects in the real world.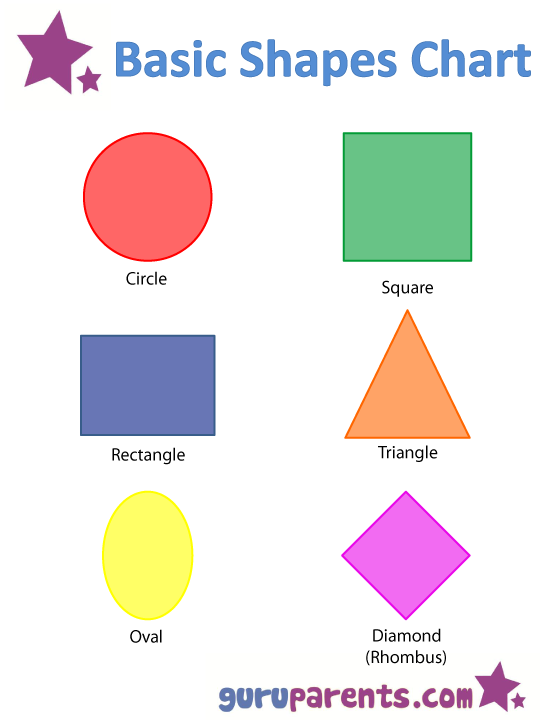 Basic Shapes Chart
– The basic shapes chart contains the most common shapes that your child will encounter – square, rectangle, circle, oval, triangle and diamond.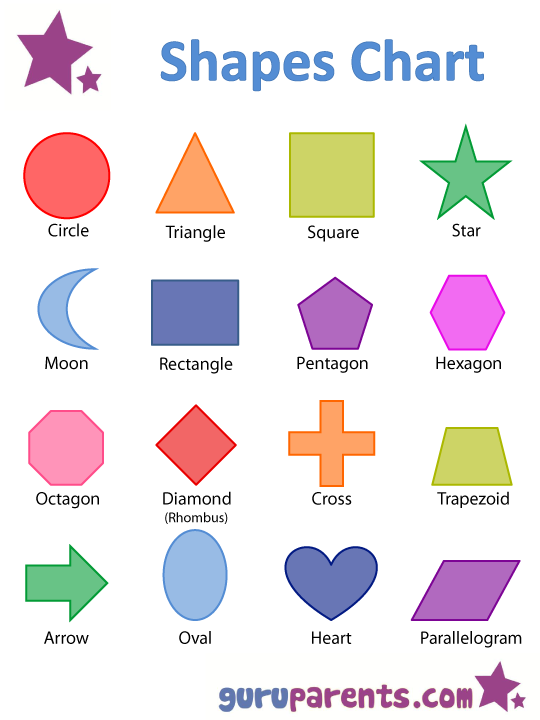 Advanced Shapes Chart – Contains 16 shapes from the basic shapes through to some complex shapes such as trapezoids and parallelograms.
Tracing Shapes Worksheets
Reinforce your child's shapes lesson and help improve their coordination by using this worksheet on tracing shapes.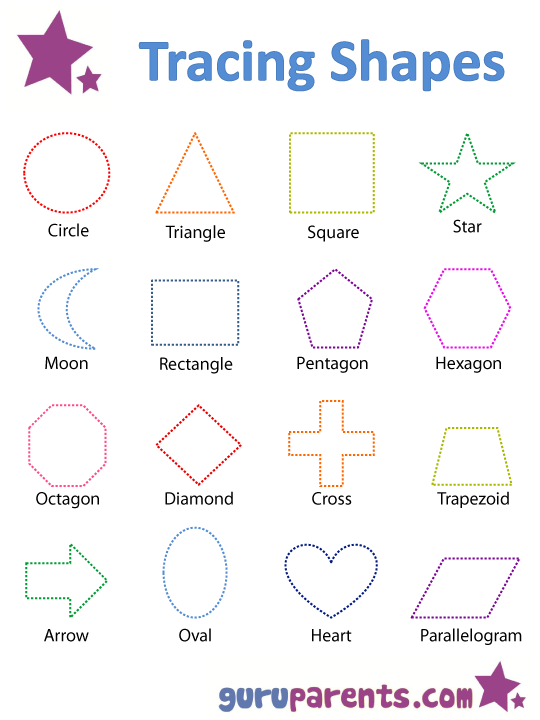 Once your child can recognize shapes in isolation, you can offer them opportunities to identify shapes among other shapes, such as in the shapes worksheets below.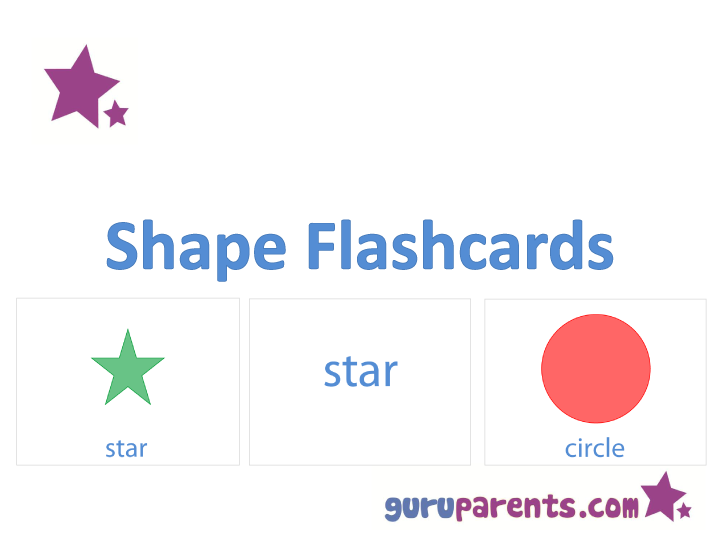 Articles related to Shapes Worksheets
Teaching Shapes – find out why teaching shapes is important. Shapes Chart – we've compiled basic and advanced shapes charts that parents and teachers can use to teach children. Flashcards – you can use shape flashcards to teach shapes to your child. Educational Toys – the tupperware shape sorter is a great educational toy that you can use to teach shapes. Shape Videos – we've compiled a range of shape videos from YouTube that are great to use when introducing shapes to preschoolers. Coloring Shape Worksheets – a range of coloring shapes worksheets has been compiled to provide more practice with squares, circles, rectangles and triangles.