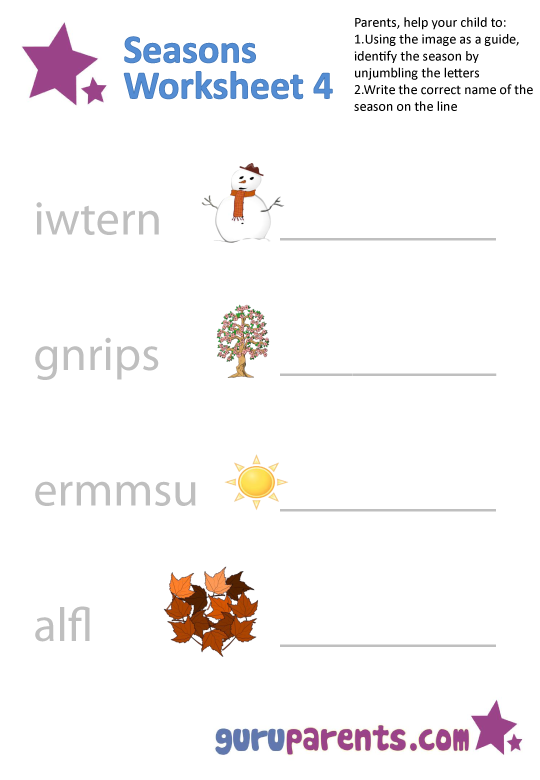 Download our free and printable seasons worksheets for southern hemisphere or northern hemisphere.
Seasons Worksheet 1
Trace then match the picture of the season with its word. This worksheet reinforces our Seasons Chart with simple word and image recognition.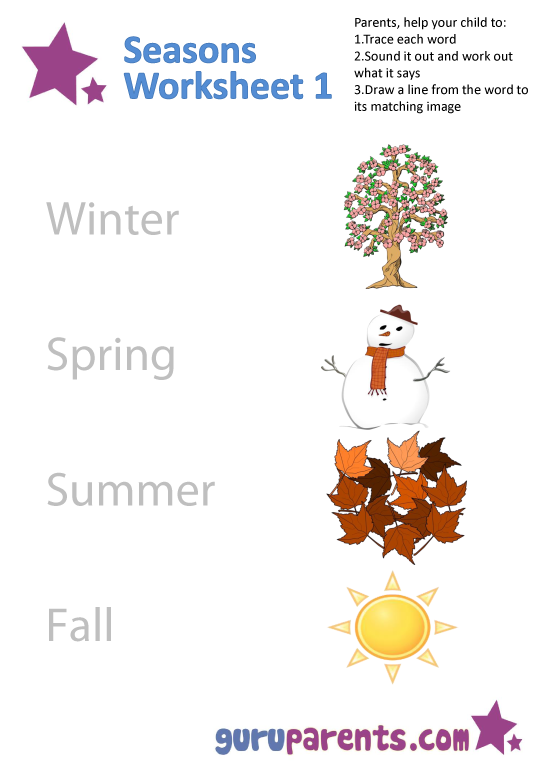 Northern Hemisphere (leaves fall in Fall)
Southern Hemisphere (leaves fall in Autumn)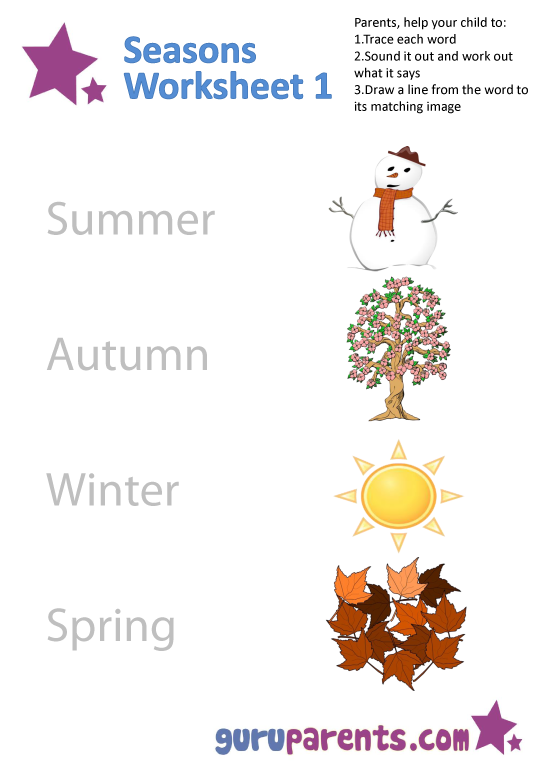 Seasonal Images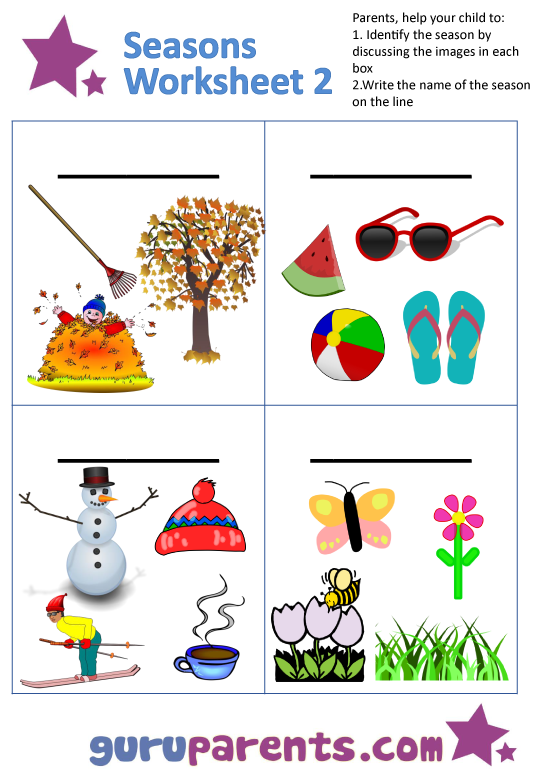 Based on the images provided, your child needs to determine the season and write it on the line.
You can discuss with your child more activities to do in each season, and other items of clothing you might wear. For example, in what season would you most need an umbrella, or a fan?
What season would be best to go to the beach? When should we plant new seeds in the garden?
Let's not forget our numbers!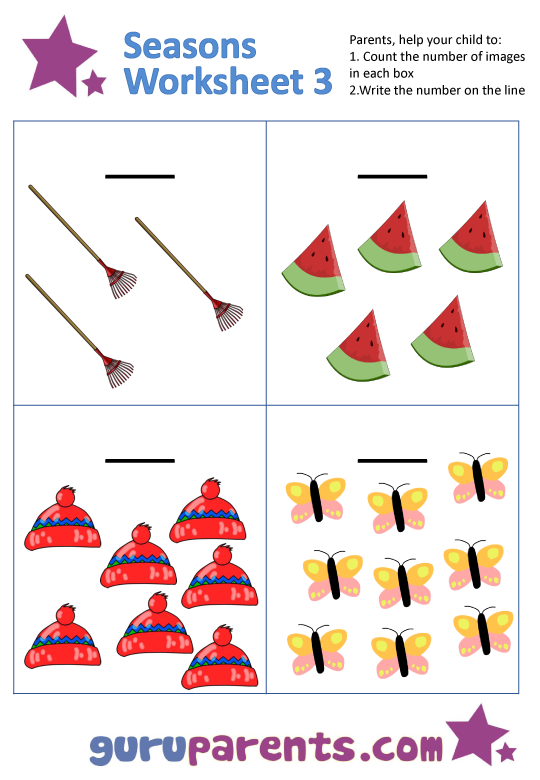 With our season images, a simple worksheet for counting and writing numbers. Our counting tokens are bright and fun!
Seasons Word Jumble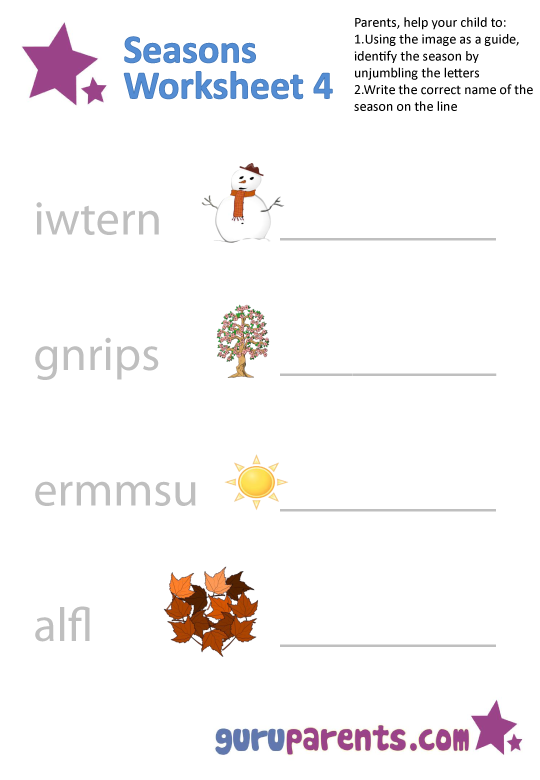 There are two ways to use this worksheet. The first, simpler way is to have your preschooler determine the name of the season by looking at the image. They can then spell out the word by using the jumbled letters on the left. You could ask them to spell the word then check it by crossing out the letters used on the left – this way, they can see if they used all the letters up!
Or, for a more advanced speller (or to challenge your youngster), you could cover the image and have them guess the season by looking at the jumbled letters only. Again, they can check their word by crossing off the letters on the left as they use them.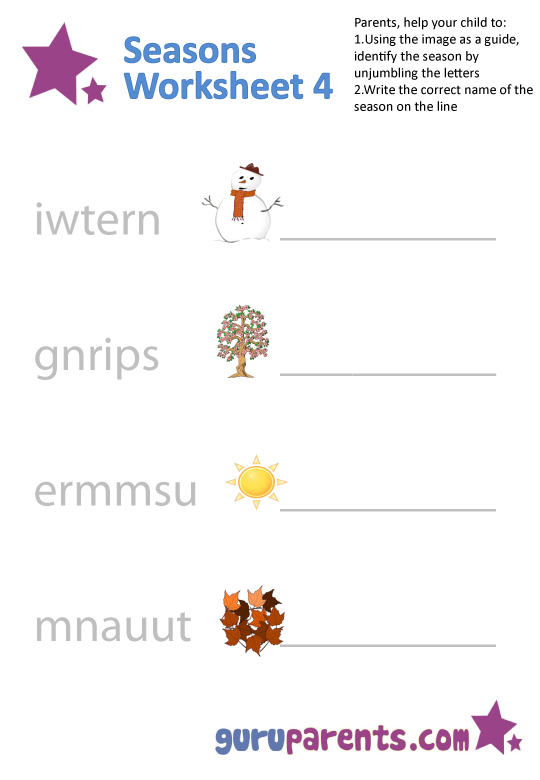 Again, we have two versions of this worksheet – one for the lovers of 'Fall', or 'Autumn'.