Once your child starts questioning the passage of time (for example birthdays or Christmas), our Months of the Year Worksheets will give your child plenty of practice to learn, write and recite the twelve months of the year.
See our Months of the Year Chart for an introduction to the names of the months.
Download our free and printable months of the year worksheets.
Worksheet 1 – Trace and Write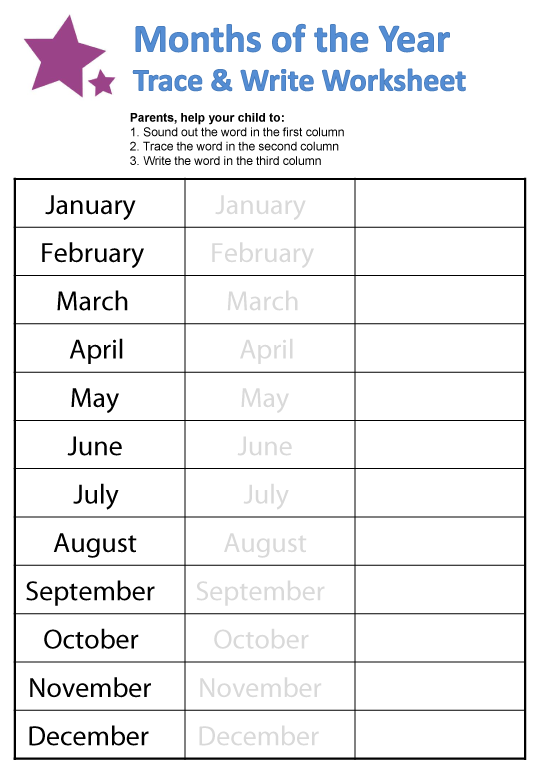 On this first, simple worksheet your child can sound out the word, trace the word and then write it by themselves.
This worksheet reinforces our Months of the Year Chart with simple word recognition.
Worksheet 2 – Cut and Paste
This worksheet helps children learn and remember the order of the months of the year.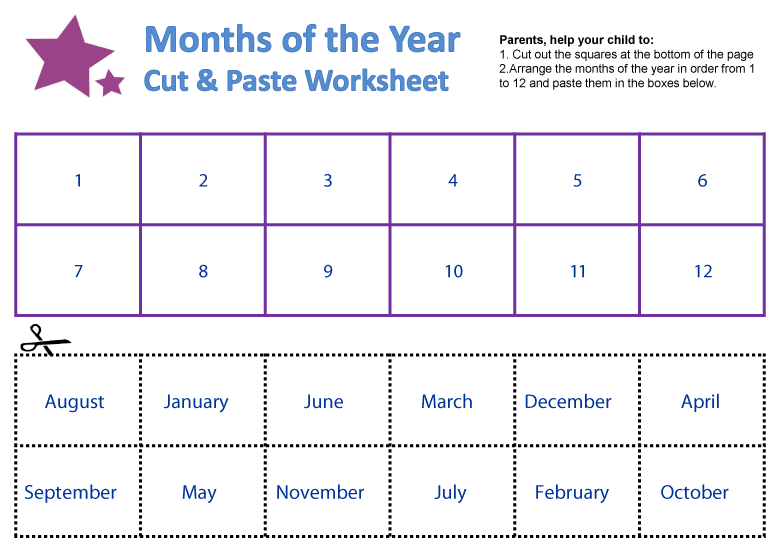 With your help, they can cut out the names of the months at the bottom of the page. Then place them in order and paste them in the purple boxes.
Worksheet 3 – Word Scramble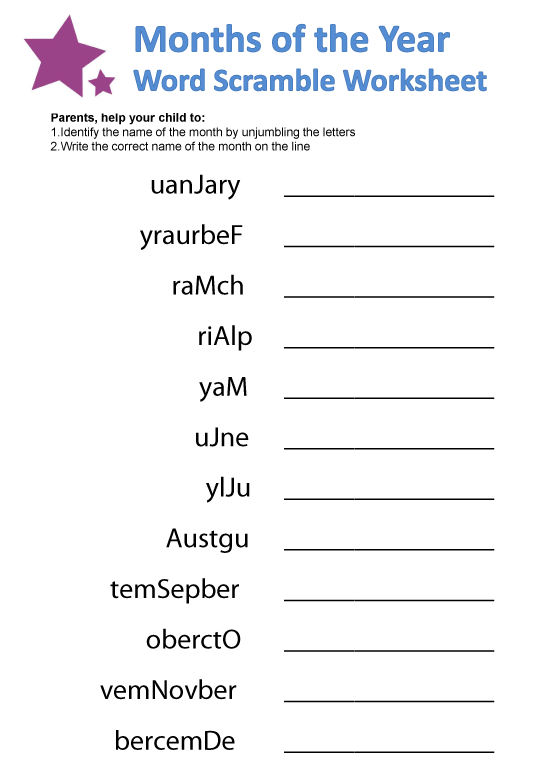 Unjumble the letters and write the correct name of the month on the line on the right.
Show your child how to check their spelling by crossing out the letters used on the left – this way, they can see if they used all the letters up!
If your child is struggling with this one, you can give them a clue – we've kept the first letter of each month a capital letter!
Worksheet 4 – What's Missing?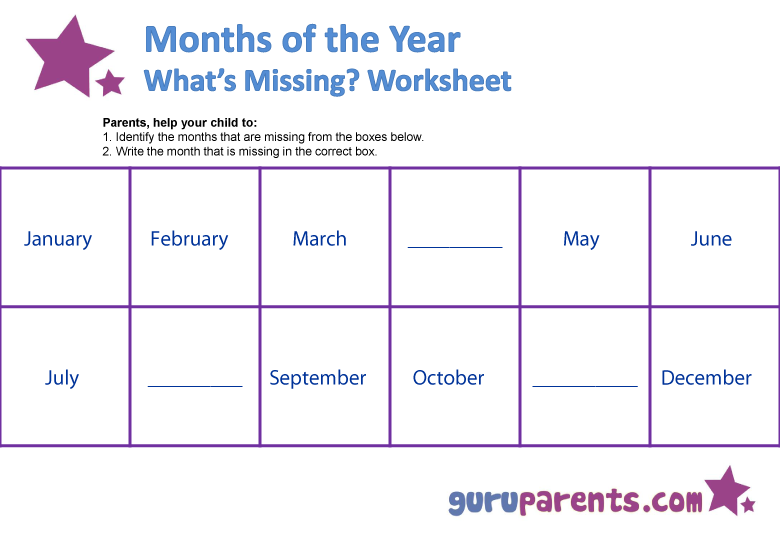 There are three months that are missing in this worksheet.
This will test your child's ability to recite the twelve months in order and correctly identify the missing month. Help your child to then sound out the word and write it on the line provided.