This fun color song is ideal to help toddlers and young children learn to recognize colors.
It is important and enjoyable to teach colours to kids at a young age. Colors are used so widely in everyday conversation and as soon as a young child understands what they mean their language comprehension will increase.
In addition, toddlers who have been taught their colors are able to express themselves more clearly and with more sophistication, given that colors are among the English language's most widely used adjectives.
The lyrics in this colour song are repeated to assist in the memorization process so that babies, toddlers and young children who watch this video are able to learn colors more quickly.
We at guruparents also hope that this colors song is helpful to parents of children from non-English speaking countries who wish to help teach their kids the colors in English.
Color Song Lyrics
Blue is the color of the sky in the day time
Black is the color of the sky late at night
Pink is the color of a rose in the garden
Yellow is the color of the sun — it's so bright
Purple is a color that you see in a rainbow
Green is the color of the leaves on a tree
Gold is the color of a crown that a king wears
White is the color of the snow where you ski
Red is the color of a nice and juicy apple
Gray is the color of the sky when there's rain
Brown is the color of a cheeky little monkey
Orange is the color of a lion's hairy mane

View more videos like the Color Song on the guruparents youtube channel.
Color Resources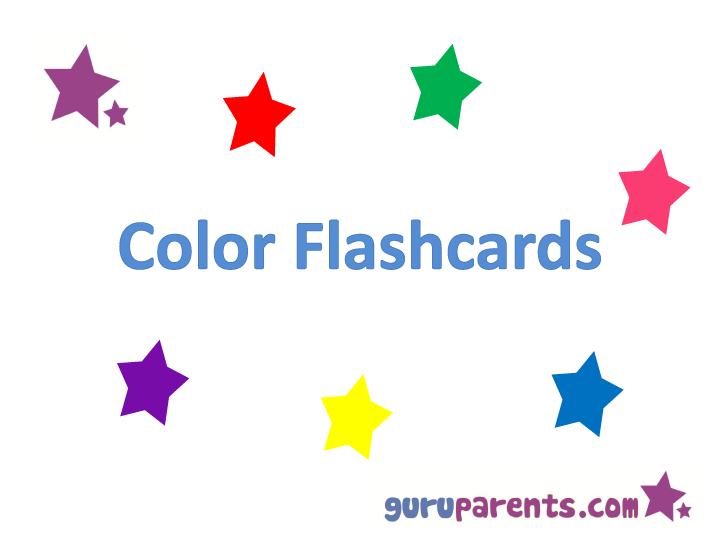 Color Flashcards – these Color Flashcards are another great activity you could use to help teach your child to identify colors.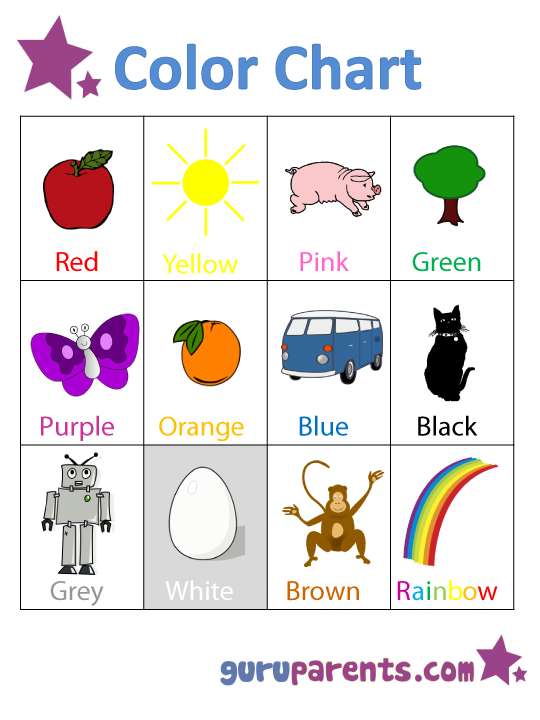 Color Chart – try using this Preschool Color Chart when teaching colors to your child. Consisting of 12 common colors – the chart features a colored picture and the word for each color.