Try using these free and printable Beginning Sounds Worksheets when you start teaching your child to read. There are twenty worksheets you can use to cover a range of letter blends and digraphs (unique sounds).
How the worksheets work
Each worksheet provides six words that begin with a common two letter combination.
The worksheets allow you to read each word to your child and with practice, they should be able to recognise the two letter combination and when sounding out words say it as one sound, not two.
14 Blends to practice – There are 14 worksheets that cover blends.
Blends occur when each letter can be heard in a particular sound. In the word frog the blend fr occurs. In the /fr/ sound, both the f and r sound can be heard.
The combinations: BL, BR, DR, FL, FR, GL, GR, PL, PR, SM, SN, SP, ST and TR are all blends.
6 Digraphs to practice – There are 6 worksheets that cover digraphs.
Digraphs occur when two letters form a unique sound. In the word phone, the digraph ph occurs. The letters p and h combine to form the /f/ sound.
Digraphs can not be sounded out. Your child needs to recognize these letter combinations and the unique sounds they form.
The combinations: CH, KN, PH, QU, SH and TH are all digraphs.
Worksheets – Blends and Digraphs
Blend Worksheets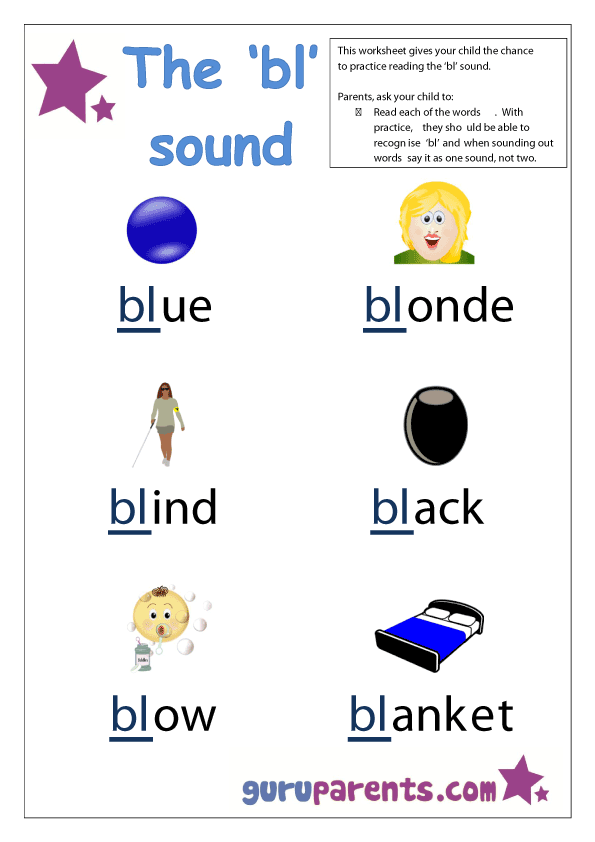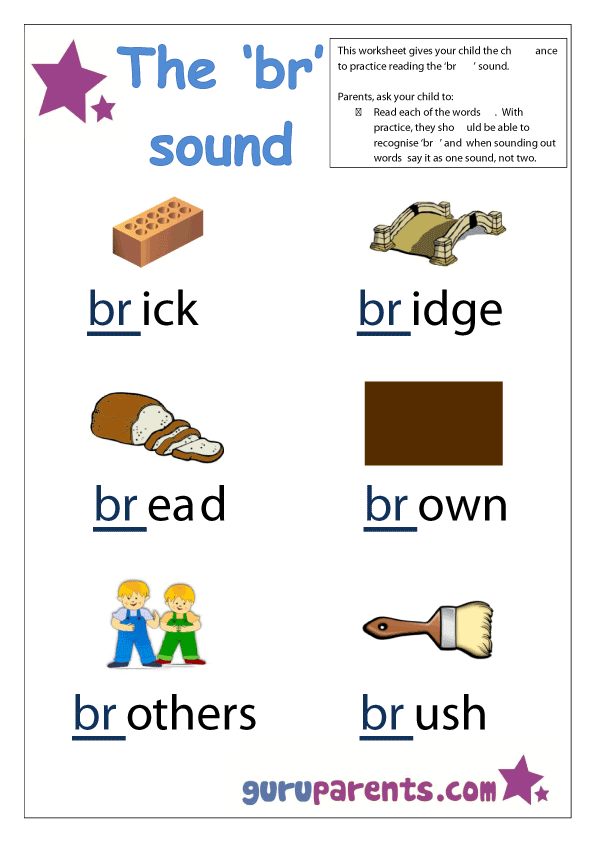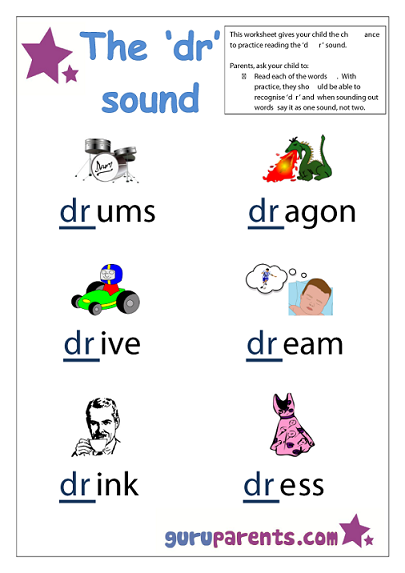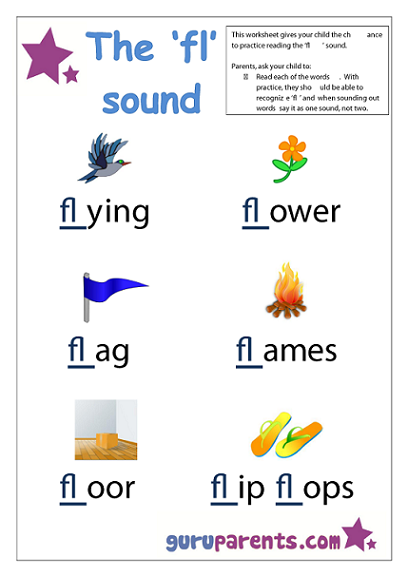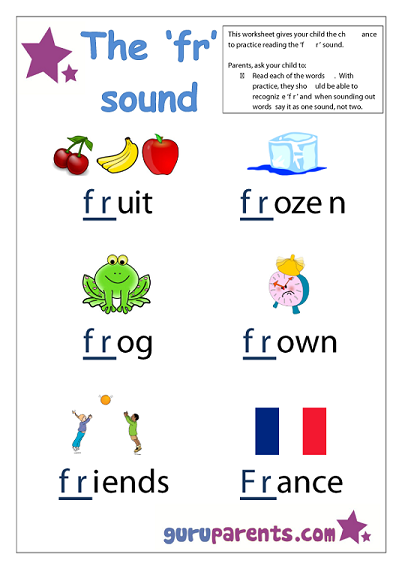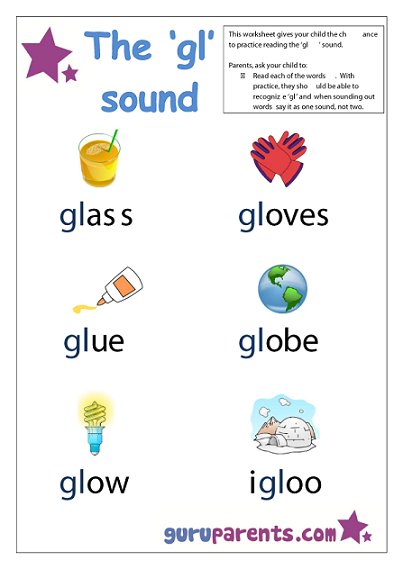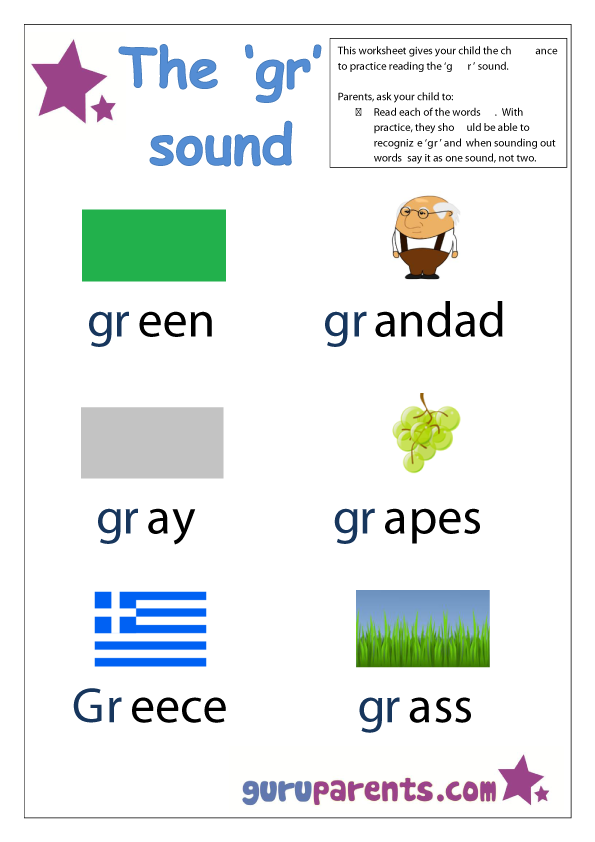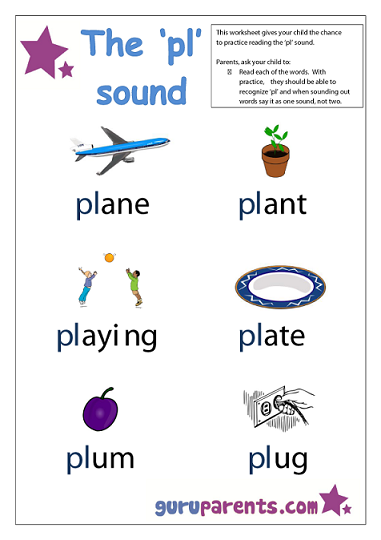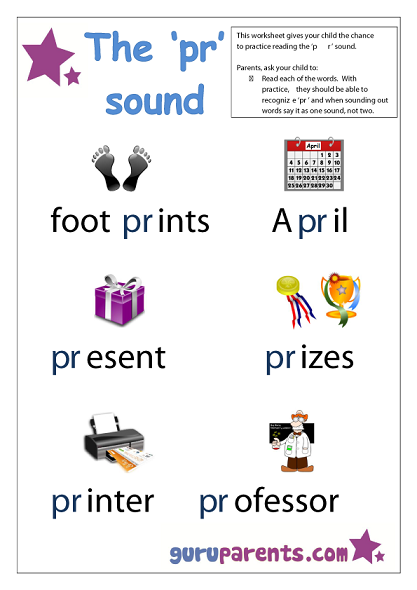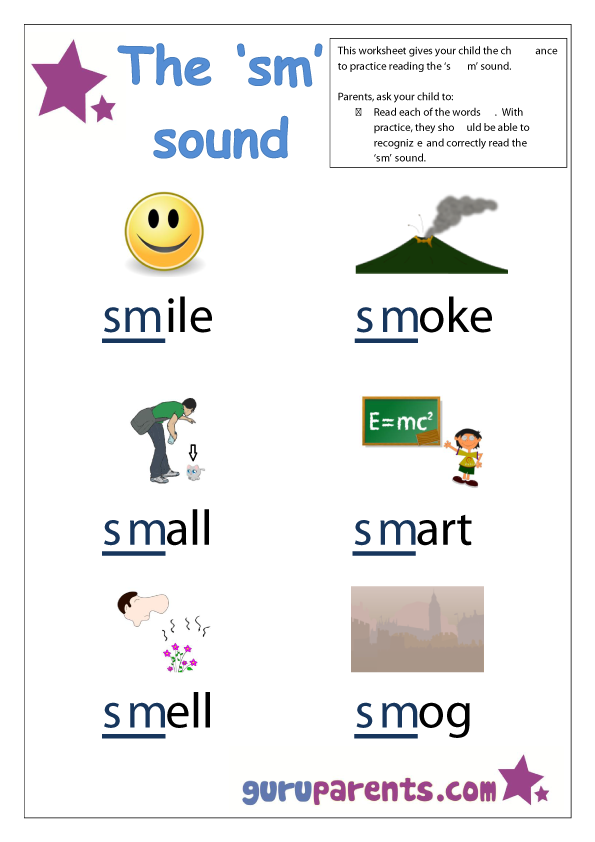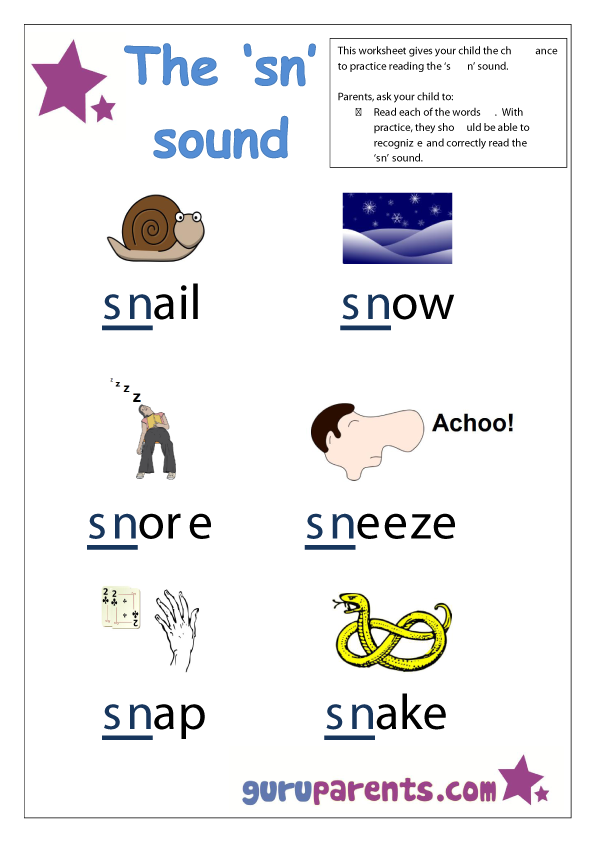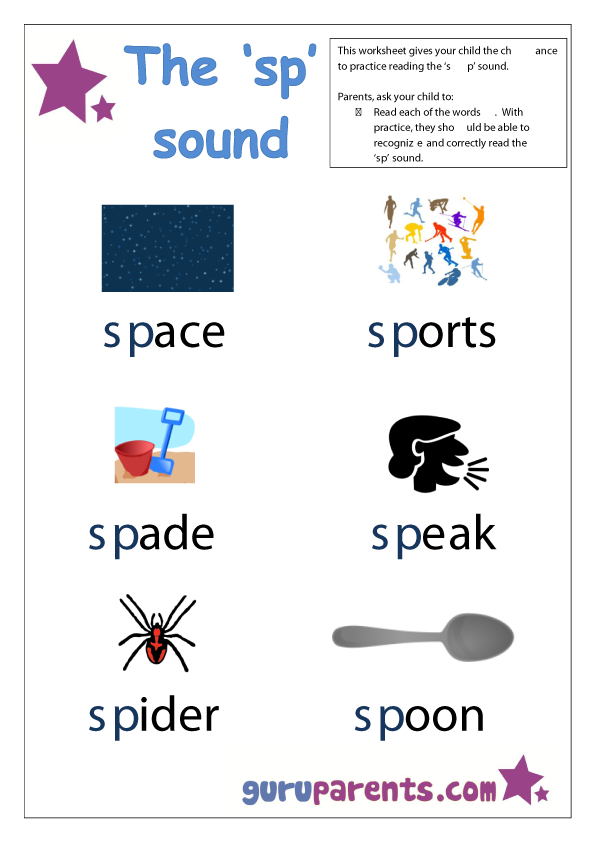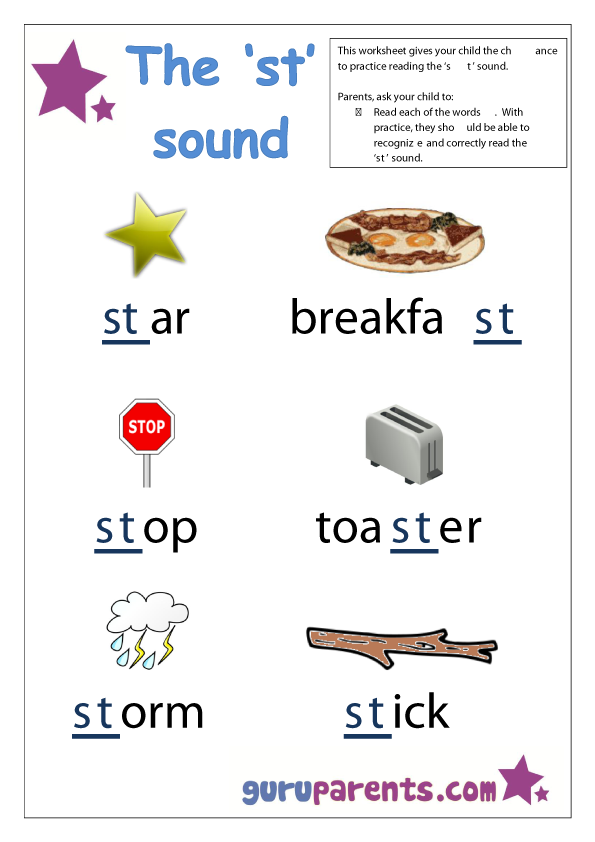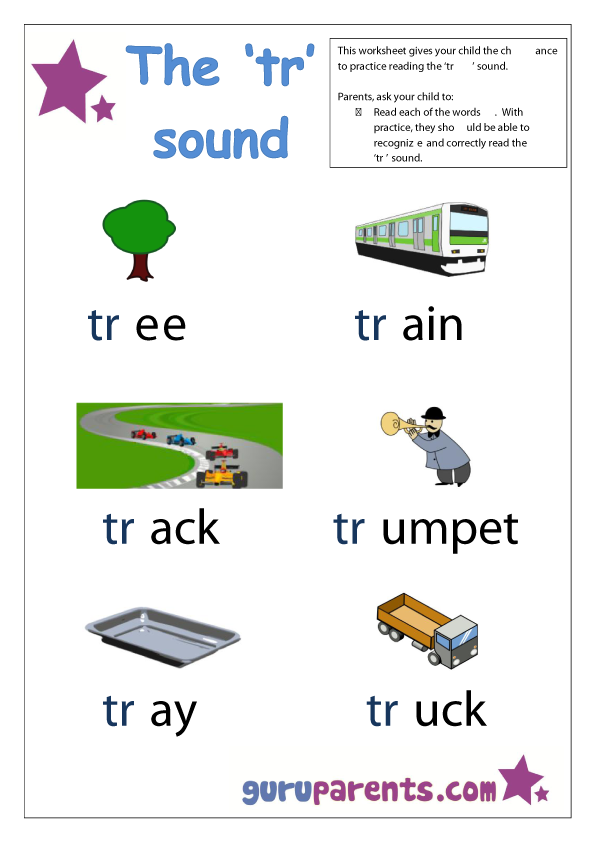 Digraph Worksheets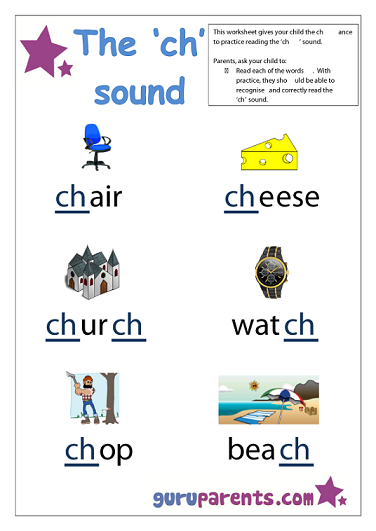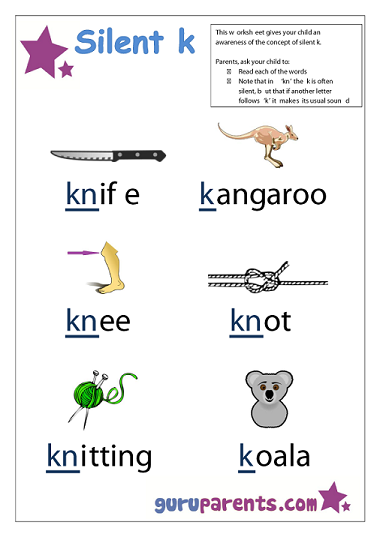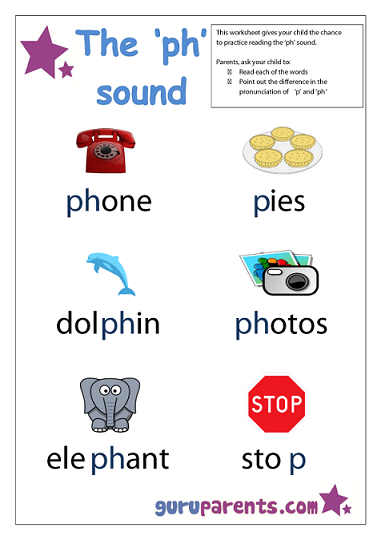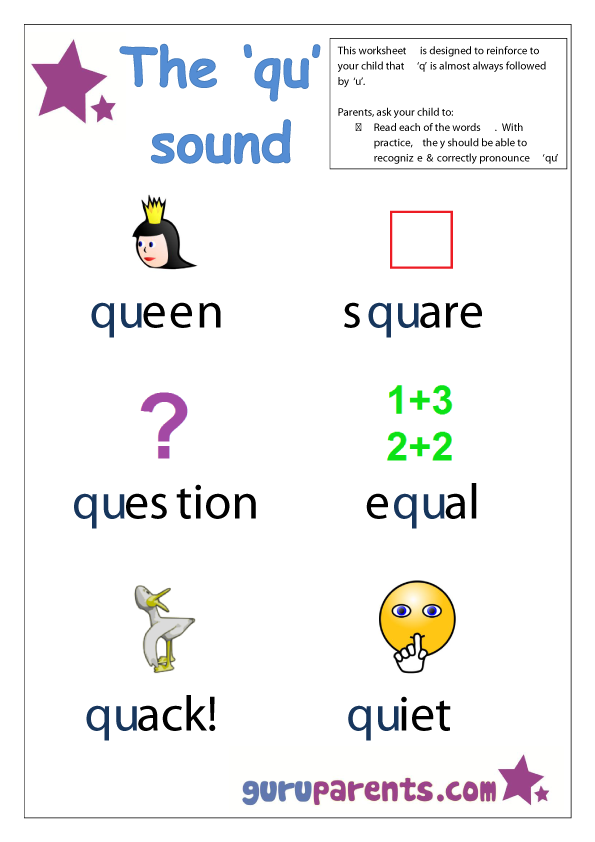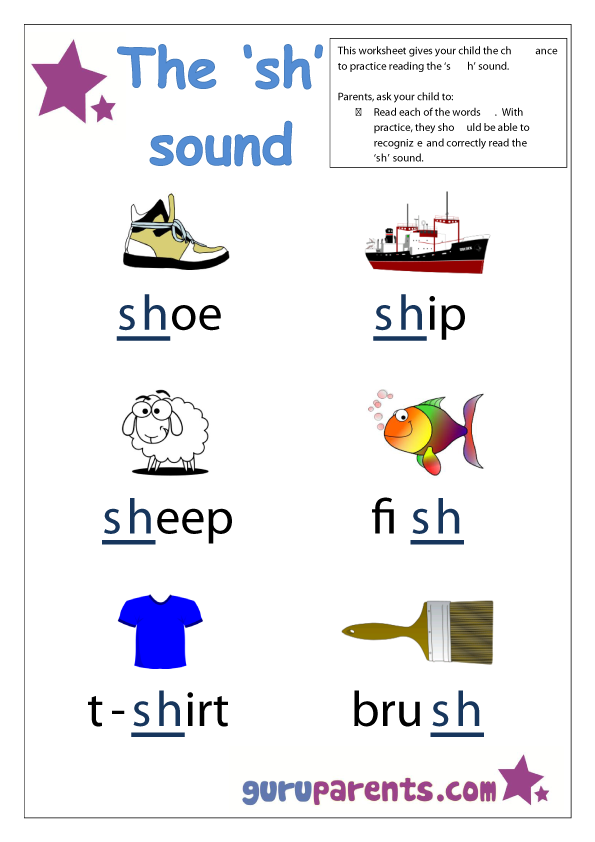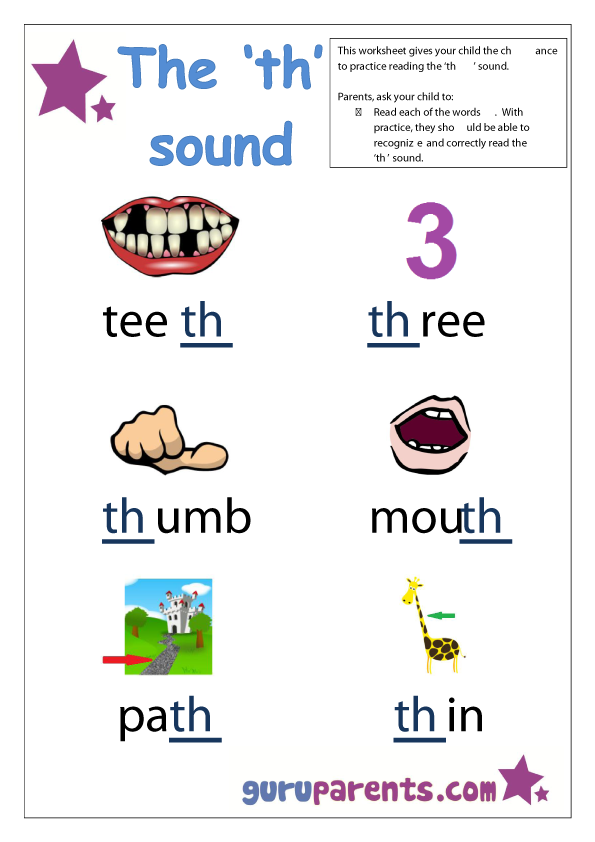 Beginning Sounds Chart
Try using this Word Beginning Sounds Chart if you found the beginning sounds worksheets helpful – read more >>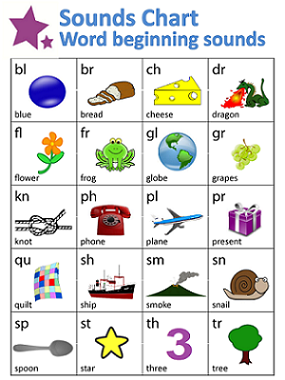 Beginning Sounds Chart (pdf version)