Preschool Education
Find preschool education articles, tips and advice to teach your children reading and maths. Plus you can keep up to date with the latest educational resources for your child's reading and mathematic development. Guruparents is here to make education fun and easy for parents and children.
September 16, 2014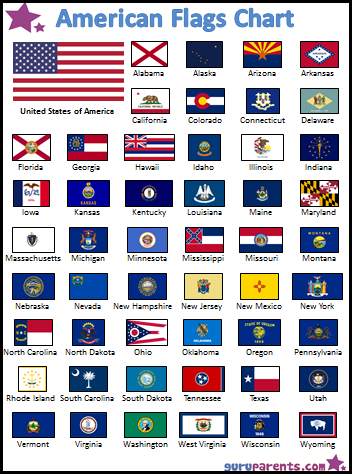 This colorful chart features all 50 United States flags. The flags are arranged in alphabetical order, with the name of each state appearing below each flag.
Read more>>
September 16, 2014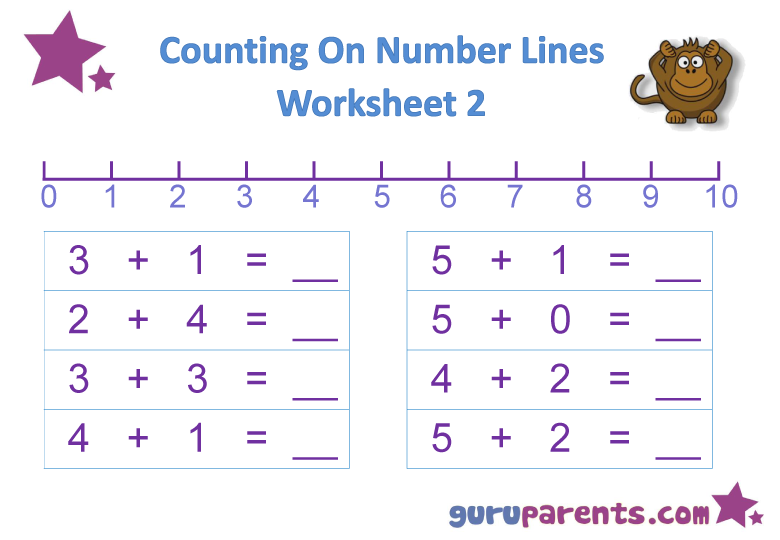 Our printable Number Line Worksheets are designed to give your child plenty of practice counting on number lines. We have a range of worksheets that you can work through with your child as they are ready.
Read more>>
September 3, 2014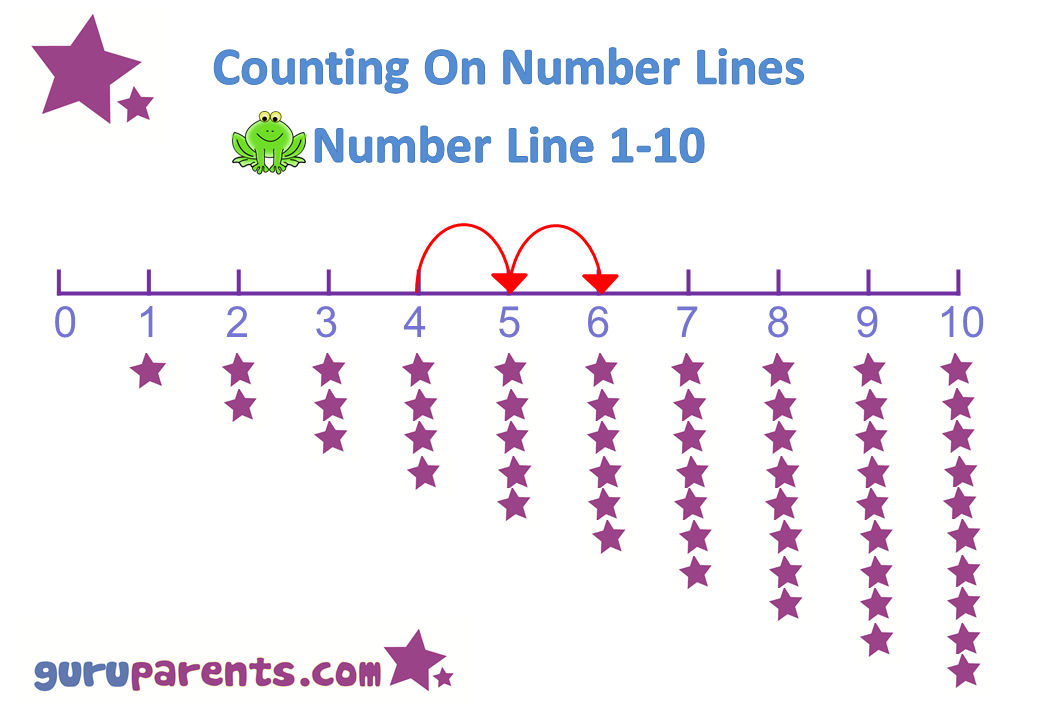 Teach your child how to 'count on', using our Number Line Charts. Counting on is when your child is able to count from a number other than one, and continue a sequence of numbers picked at random. Read more>>
September 3, 2014
Learning the sounds of the alphabet may well be the most important part of your child's education. Our new alphabet song makes this easy. It's clear and fun, with a very catchy tune, and it has vibrant animation that your child will love. The song contains each letter's name and sound, along with a vocabulary-building sight word. And, importantly it is in clear English - sung by a native English speaker. Read more >>
September 3, 2014
The Snail and the Whale is the touching story of an adventurous snail that hitches a ride with a whale! Classic Julia Donaldson rhyme and beautiful illustrations by Axel Scheffler. A great book for preschoolers. Read more >>
September 3, 2014
We have two new worksheets that you can use to teach your child some common word ending sounds. Read more>>
September 3, 2014
This video is suitable for children of all ages but is especially aimed at children in third grade through fifth grade. The beat starts slowly as we count by 9 to 90 and it then gets faster and faster. Go to the song>>

August 19, 2014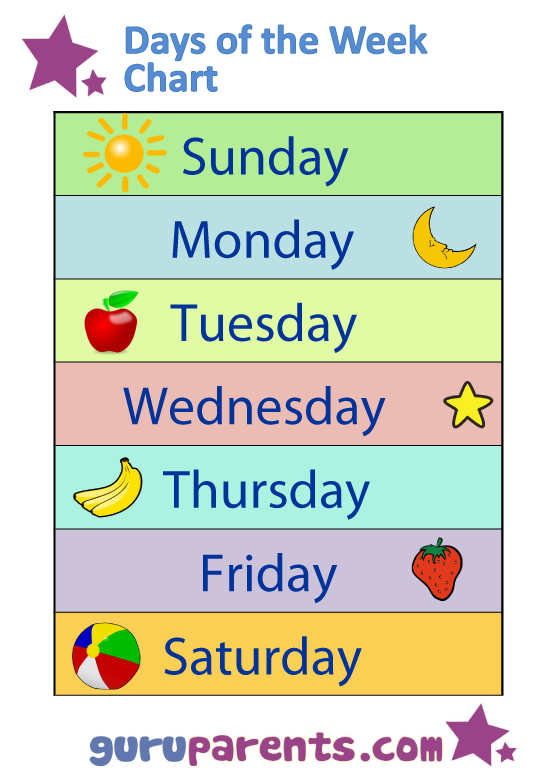 The concept of time can be difficult for young children to understand. One of the first steps in teaching the concept of time is days of the week. Our Days of the Week Chart is brightly colored and ideal for preschoolers! Read more>>
August 19, 2014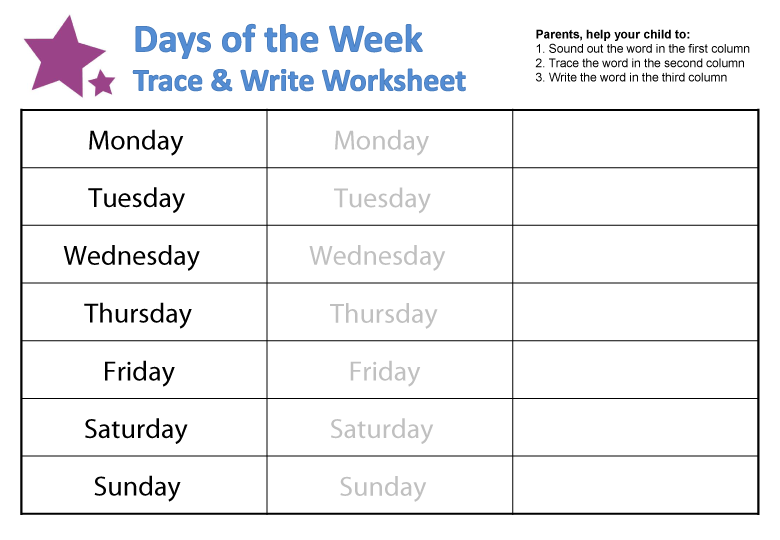 Our simple, easy to use days of the week worksheets can help your child familiarize themselves with the names of the days, as well as number of days in a week. Read more>>
August 19, 2014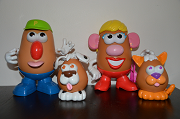 Even though Mr. Potato Head now has many friends, faces and disguises, he still proves to be one of the classic toys that has stood the test of time. And after you read all the educational benefits, you will see why! Read more>>
August 19, 2014
India is the country we have chosen for our first foray beyond North America. This lively, simple song will teach your child the names and locations of the 29 states and 7 union territories of the world's second most populous nation. The lyrics are in clearly spoken English and contain numerous rhyming facts about India's states and territories. Go to the song>>
August 6, 2014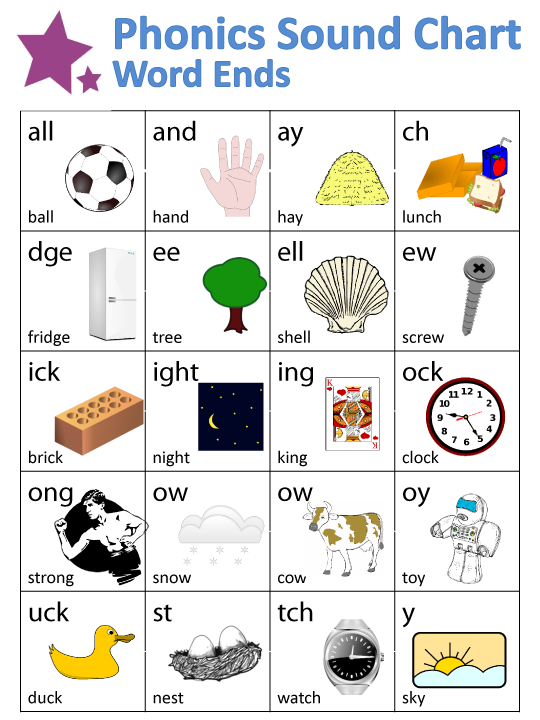 Using a phonics sounds chart is one way to help a child recognize the sounds that make up a word.
The Phonics Sounds Chart for Word Ends provides twenty common word endings that your child is likely to encounter. Read more>>
August 6, 2014
This video is suitable for children of all ages but is especially aimed at children in third grade through fifth grade. The beat starts slowly as we count by 8 to 80 and it then gets faster and faster. This is done to increase children's number familiarity and help them develop an instant recall of the numbers involved in skip counting by eight. Go to the song>>
August 6, 2014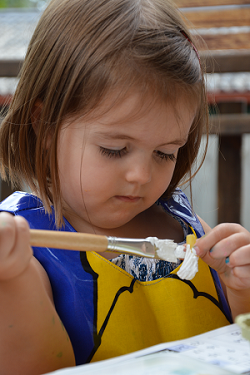 Play time is learning time for small children, so we've compiled a list of 5 smart ways to be creative with kids. Many of these you may already be doing at home with your child, but you will find a few more ideas to revive some of the existing activities! Read more >>
August 6, 2014
The chameleon thought his life was not very exciting, all he does is change color and eat flies. Wanting to be like all the beautiful animals he sees at the zoo, he discovers he can change more than just his color - but this chameleon gets very mixed up! Read more >>

July 24, 2014
This song gives children an introduction to skip counting and to their 7 times table. Skip counting helps kids come to grips with the concept of multiplication and kickstarts the process of memorization. Go to the song>>
July 23, 2014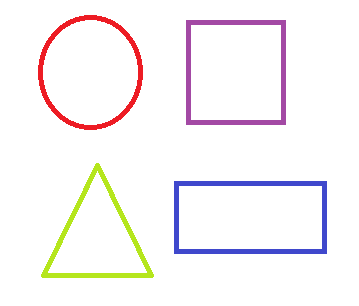 Learning shapes is an important step in your child's development. As well as learning the physical attributes, knowing about shapes also helps preschoolers communicate and enable them to write letters and numbers. Read more>>
July 23, 2014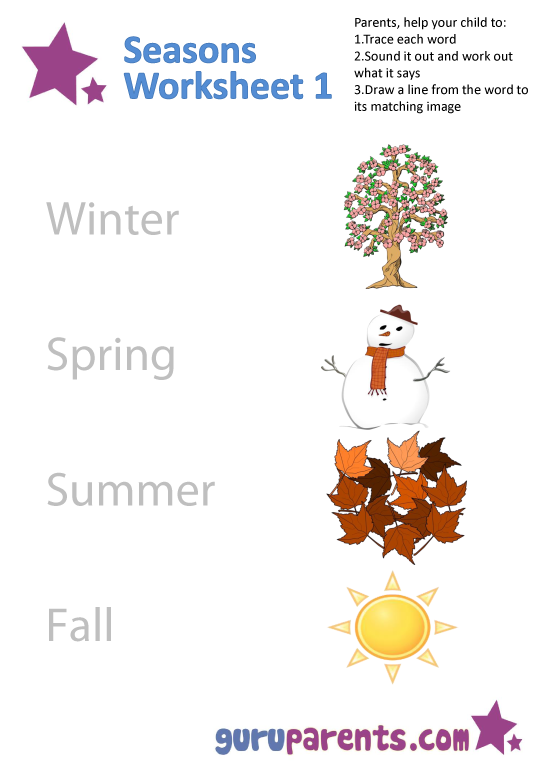 Here are some simple and fun worksheets that will give your child practise learning about the seasons. Read more>>
July 23, 2014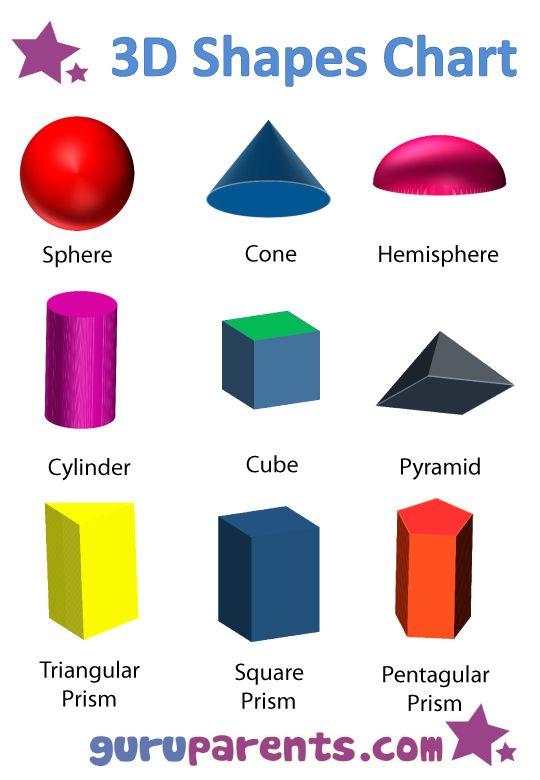 The 3D Shapes Chart is a chart that you can use to introduce three dimensional shapes to children. The chart contains the nine most common 3D shapes that your child will encounter. Read more>>
July 9, 2014
When it comes to multiplication, the 6 times table is when a lot of kids start to lose motivation. Get your child off on the right foot with this simple skip counting by 6 song! Go to the song>>
July 9, 2014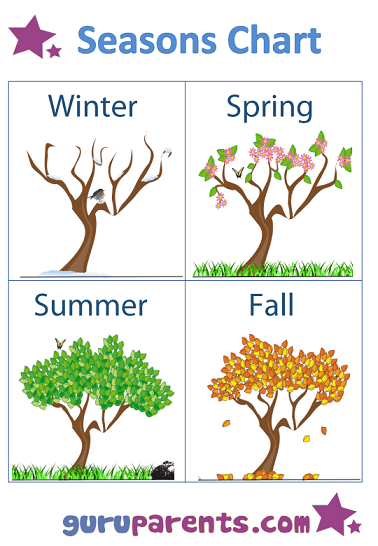 As your child begins to understand the weather and the types of outdoor conditions that occur day to day, you might like to introduce the four seasons!
Our seasons charts are simple, bright, and customized for each hemisphere. Read more>>
July 9, 2014
A great interactive book to include in your library, especially if you have newborn or toddler. One reason why we like this 'touch and feel' book is because it is addressed to your child. Read more >>
June 24, 2014

Download the Video

Download the Audio
This planets song is to help children memorize the planets in order from the sun. It lists each of the eight planets and also includes the catchy mnemonic of My Very Educated Mother Just Served Us Nachos. Read more>>
June 24, 2014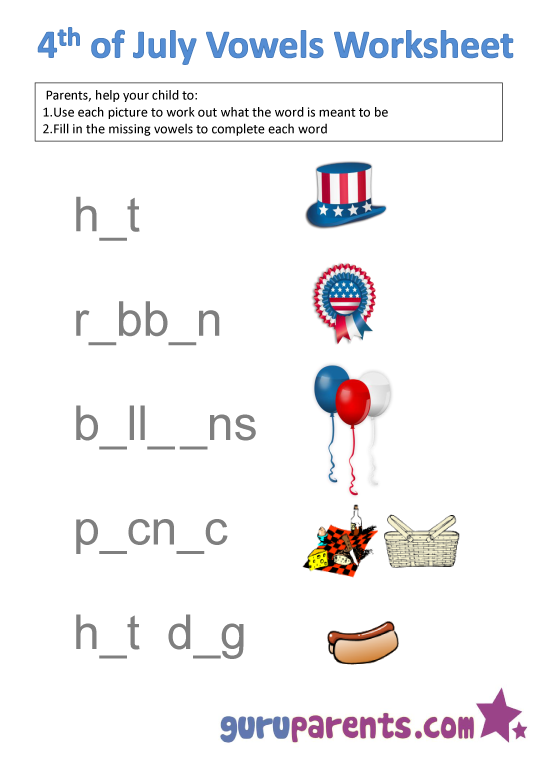 July 4 is a time of celebration and remembrance for the people of the United States. We hope that these worksheets get your preschooler in the mood for celebrations and, at the same time, learn a little something along the way! Read more>>
June 24, 2014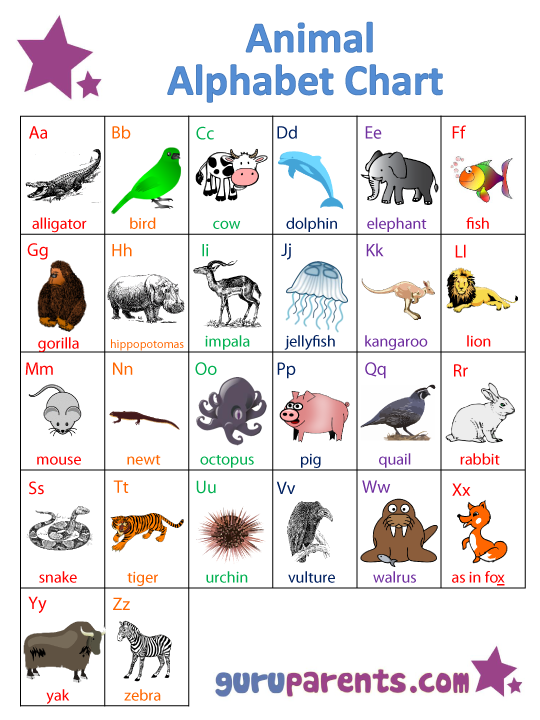 We've added a brand new Animal alphabet chart to our range of themed ABC Charts. These themed ABC charts have been designed with transport and sport images to help convey phonics sound for the 26 letters of the alphabet. Read more>>
June 10, 2014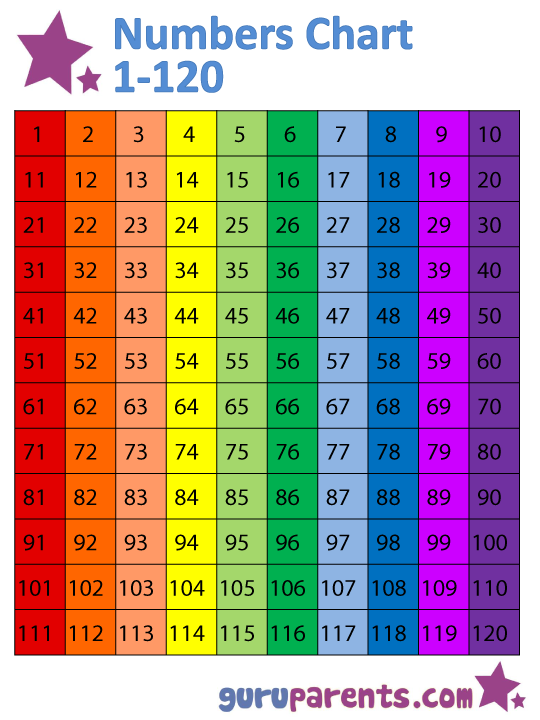 This chart is useful when trying to teach a child early math concepts. In particular concepts such as counting on, identifying missing numbers and basic addition for numbers greater than 100 that can be difficult to learn. Read more>>
June 10, 2014
Counting by 5s is a key mathematical skill. In most countries, the five times table is the second one taught - right after the twos. In this song we count by 5s up to 50, getting faster and faster as we go! Go to the song>>
June 10, 2014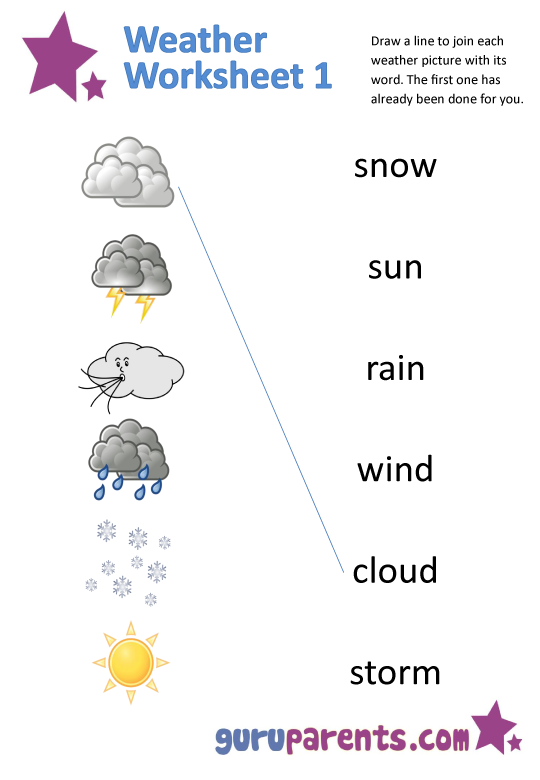 Our weather worksheets can give your child practise recognizing some simple weather concepts. For practise learning about the weather, try our free and printable weather worksheets. Read more>>
June 10, 2014
A girl, a pig and a spider. Who would have imagined that such an obscure combination of characters would result in such a touching, heartfelt story? Read more >>
May 27, 2014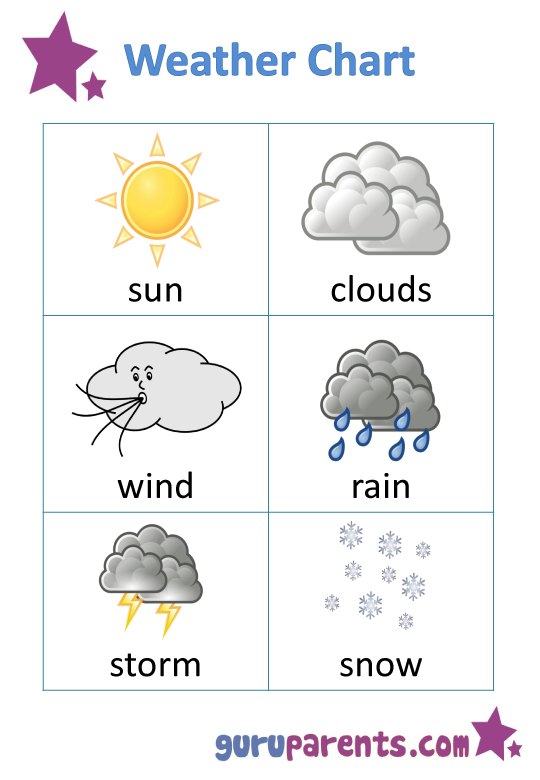 A weather chart for kids can be a fun way to get your child thinking about the weather. The weather impacts your child in many ways. It determines how they dress, where they can play (inside or outside), whether they feel hot or cold and the types of activities they can do. Read more>>
May 27, 2014
If your child can count by twos then learning to count by fours should be quite easy. This simple song aims to make it even easier! Count along with your child while watching the numbers appear on the screen and have fun trying to keep up as the music gets faster! Go to the song>>
May 27, 2014
Gorilla is a touching story about a girl called Hannah, who loves gorillas and all she wants is to see a real Gorilla at the zoo. Then on the night of her birthday something magical happens. Read more >>
May 14, 2014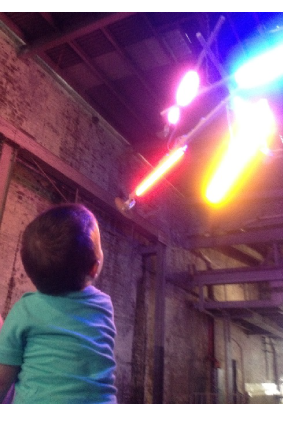 Introducing your child to contemporary art is easier than you might think. Many contemporary artists are producing work that is experiential and interactive, making their art ideal for for kids.
A simple visit to your local art gallery or school/community exhibition will open your child's eyes to a whole new world of art, and eliminate any perceptions of art as 'just painting'. Read more>>
May 14, 2014
Fostering creativity at an early age is vital, as this is what your child will use to tell and write stories, solve problems, play music and much more. Find out the things you might want to consider if you are in the market for some art supplies. Read more>>
May 14, 2014
In this simple song we count by 3s up to 30 several times - and each time the music gets faster and faster! Why not see if you and your child can keep up? Go to the song>>
May 14, 2014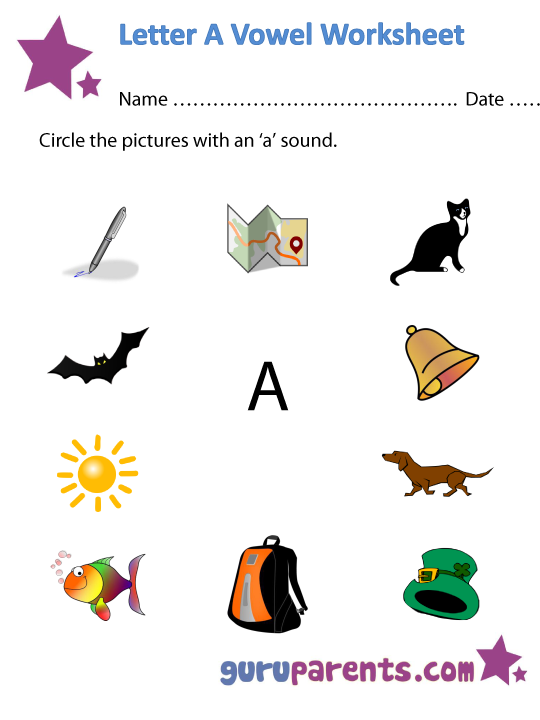 Kindergarten worksheets are a fantastic resource to help parents and teachers reinforce lessons to children. They are quick and easy to use and when used together with other learning activities conducted at home, will help your child learn basic preschool concepts. Read more>>
April 30, 2014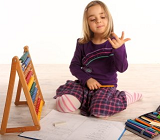 You can start teaching math to children earlier than you might think. It is a skill that develops from an early age and increases in importance as your child progresses through school. At this age, math is learning to count and numbers - the basics. It just needs to be fun, interesting and provide plenty of interaction. Read more>>
April 30, 2014
Reading is never a bore with Dr Seuss! His trademark style of writing with rhyme, rhythm and repetition make reading fun and exciting for children. Be swept away by the hilarious cat who always has fun - no matter what the weather! Read more >>

April 30, 2014
Have you thought of teaching your child to say the alphabet backwards? Well, while knowing their 'ZYXs' in addition to their 'ABCs' is not an essential skill, it can actually be useful for your child to know. Go to the song>>
And for those of you who say 'zed' instead of 'zee', here is a version you may prefer!
April 30, 2014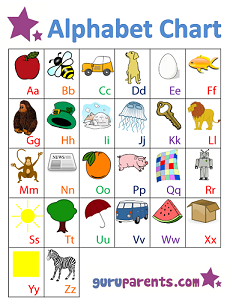 From colors to times tables, our kindergarten charts cover a range of key learning areas for preschoolers and older children who are well into their school years. Read more>>
April 15, 2014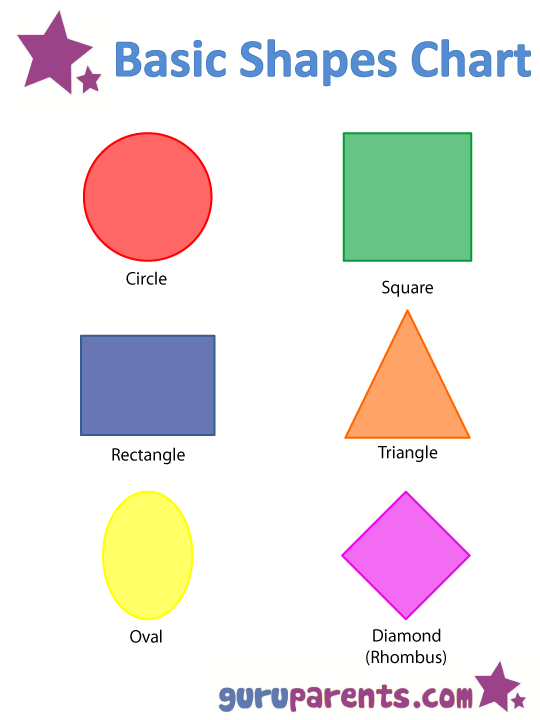 Teaching shapes to children is an important educational activity. The ability to recognize and describe shapes is a fundamental skill that provides a foundation for more advanced skills. Read more>>
April 15, 2014
This catchy, easy to follow alphabet song will not only teach your kids how to say the letters but also to recognize capital and lower case letters. In the second version, the final letter is spoken as a 'zed' not a 'zee' and is therefore correct for schools in Britain, Ireland, Canada, Australia and New Zealand. Watch Now>>
April 15, 2014
Patterns are all around us, and learning to recognize patterns is important in every day life. A combination of art and math, patterns are fun for children to create. These hands-on activities will show your child how to identify a pattern, and practice replicating one. Read more>>
April 15, 2014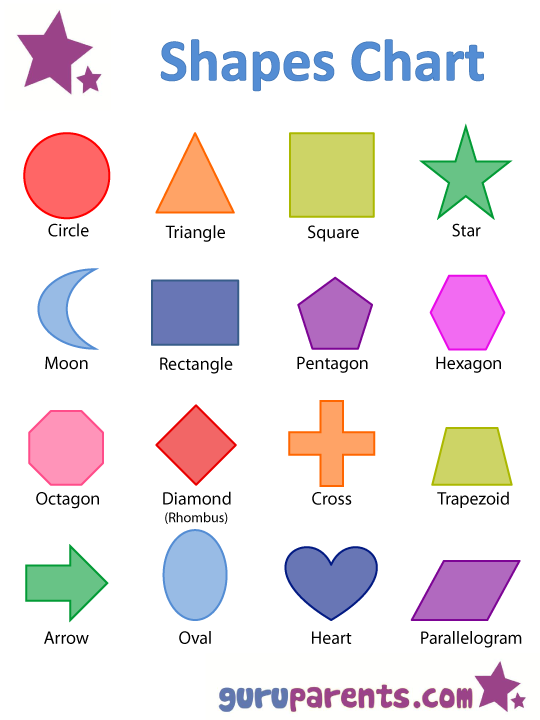 Shape flashcards are a great way to teach your child to recognize and name shapes. There are 16 shapes that are featured in the flashcard collection covering a range of basic shapes. Read more>>
April 1, 2014
The double e construct is one of the most useful for children to learn. Mastering this sound is an important next step beyond merely "sounding out" unfamiliar words and is a great way for children to expand their reading vocabularies. Read more>>
April 1, 2014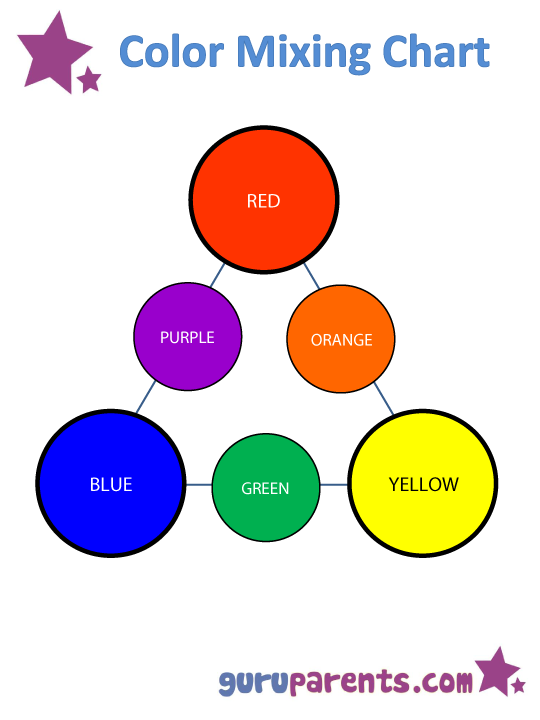 Once your child is familiar with their colors, you can show them how to create colors by simply combining the three primary colors. Here are a few simple tips, charts and worksheets you can use with your child to introduce the concept of mixing colors. Read more>>
April 1, 2014
In this TED talk, Sugata Mitra explains the results of some fascinating studies conducted in the area of education technology. His ideas and findings are remarkable and inspirational. Whether you're a parent or a teacher, you will find some great insight to how you can help your child or students learn. Read more>>


April 1, 2014
Another classic book from Bill Martin, Jr. and Eric Carle in Polar Bear, Polar Bear, What Do You Hear? With the same format and style as Brown Bear, Brown Bear, What Do You See? but this time, children are introduced to sounds of new animals - roaring of a lion, snarling of a leopard, the snorting of a hippopotamus and more! Read more >>


about guruparents
Established in 2011, guruparents is a parenting site promoting education techniques and tips for preschoolers. guruparents provides materials and knowledge to help parents educate children at home.
email subscription
Subscribe to the guruparents newsletter>>